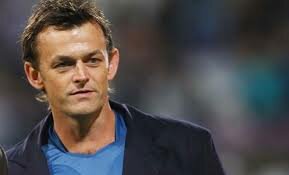 Records are made to be broken and game of cricket proves it with superstars emerging from the ground to the horizon. There are various records that are worth mentioning such as maximum Runs in ODIs, centuries, maximum runs in single innings and so on. Here, it would be apt to recall some of the best records in the Cricket.
When it comes to batting records in the World Cup then Sachin Tendulkar is one name that comes into mind instantly. Master blaster and often known as the God of Cricket, Sachin Tendulkar has made maximum number of runs totalling to 2278 runs in 45 matches.
Ricky Ponting holds the second spot in the World Cup with 1743 runs in 42 matches. West Indies legend Brian Lara made 1225 runs in 34 matches taking the third spot behind Tendulkar and Ponting. Sri Lankan superstar Sanath Jayasurya took fourth spot making 1165 runs in 38 matches. South African Cricket superstar JH Kallis played 36 World Cup matches and made 1148 runs.
Australian Adam C Gilchrist made 1085 runs in 31 matches played in the World Cup. Pakistan player Javed Miandad scored 1083 runs on total 33 runs played by him in his career. SP Fleming made 1075 runs in 33 matches played. H Gibbs made total of 1067 runs in 25 matches.
| | | |
| --- | --- | --- |
| Player | Matches | Runs |
| Sachin Tendulkar | 45 | 2278 |
| RT Ponting | 42 | 1743 |
| BC Lara | 34 | 1225 |
| ST Jayasurya | 38 | 1165 |
| JH Kallis | 36 | 1148 |
| AC Gilchrist | 31 | 1085 |
| Javed Miandad | 33 | 1083 |
| SP Fleming | 33 | 1075 |
| HH Gibbs | 25 | 1067 |
Another player from Sri Lanka who has made massive runs in the World Cup is Pa De Silva of Sri Lanka who played 35 matches and scored 1064 runs in total. Richards of West Indies made 1013 runs in 23 matches. Often, known as Bengal Tiger Sourav Ganguly of India made 1006 runs in 21 matches. Next to Ganguly stands M Waugh of Australia who made 1004 runs in 22 matches. Sri Lankan player K Sangakkara scored 991 runs in 30 matches during the World Cup.
Other players who are known for making incredible runs are as follows:-
| | | |
| --- | --- | --- |
| ML Hayden | 22 | 987 |
| SR Waugh | 33 | 978 |
| D Jawyawardene | 33 | 975 |
| S Chandrapaul | 31 | 970 |
| A Ranatunga | 30 | 969 |
| Saeed Anwar | 21 | 915 |
| SB Styris | 26 | 909 |
| GA Gooch | 21 | 897 |
| MD Crowe | 21 | 880 |
| R Dravid | 22 | 860 |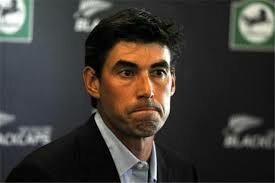 All the Cricket playing nations across the World are sensing the enthusiasm, excitement and thrill in the air. Less than a month is left for Cricket World Cup carnival to start. There are various apps that are designed just for the upcoming World Cup. There are various records that will be interesting to talk about here.
Most number of runs in career
Legends of Cricket have set slew of records during the tournament which is matchless and should be applauded over and again. None other than Indian Little Master Sachin Tendulkar owns the record of most number of matches totaling to 200. In these 200 one day International Tendulkar scored 15921 runs with the average of 53.78. Tendulkar has hit total 51 centuries in these matches. Sachin Tendulkar has achieved this milestone in his career that started from 1989 and last till 2013
Second in the line stands Ricky Ponting of Australia with total of 168 matches scoring 13378 runs with the average of 51.85. Ponting has made these incredible runs in his career lifeline of 1995-2012.
SR Waugh of Australia has played total of 168 matches and scored 10927 with the average of 51.06 in his career that started in 1985 and lasted till 2004.
There are various other great players who have created the record of maximum runs in One Day International such as JH Kallis, Rahul Dravid, S Chanderpaul, AR Border, DPMD Jayawardene, MV Boucher, SK Warne and so on.
Most number of matches as Captain
Captains are responsible for their teams and it is often said that when a team loses then the blame is on Captain and when the team wins, captain gives whole credit to its team. It becomes pertinent to recall the incredible performances and records of those mighty captains who took their teams to new heights.
Amongst the Captains who scored maximum in One day International, Ricky Ponting stands on the top spot with total of 230 matches, winning 165 of them and losing 51. Two of the total matches were tied.
SP Fleming of New Zealand stands on the second spot with total 218 matches and won 98 of them. Fleming lost 106 matches in his career as a captain.
A Ranatunga of Sri Lanka who has also represented Sri Lanka in Cricket World Cup takes the third spot, playing total of 193 matches, winning 89 and losing 106.
Other successful captains that have set the records in One Day International as well as Cricket World Cup are Australian legend AR Border, Indian former cricketer M Azzaharuddin, MS Dhoni, GC Smith among others. Australian cricket maestro AR Border played total 178 matches, winning 107 and losing 67. M Azzaharduddin of India played 174 matches out of which he won 90 matches and lost 76 with 2 ending in tie. Indian super captain MS Dhoni played total of 169 matches till date out of which he has won 93 matches and lost 61. Other captains like GC Smith, Sourav Ganguly, Imran Khan have also played various matches, winning most and losing some.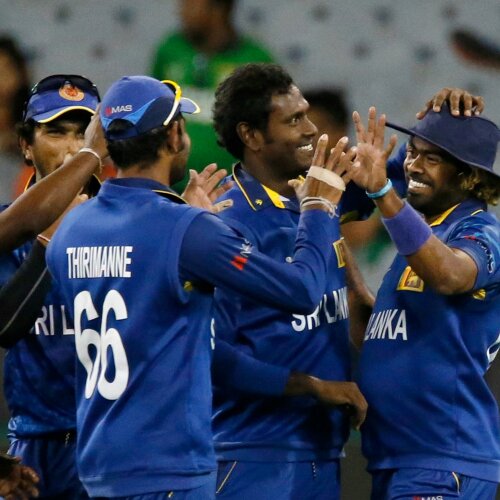 Since the start of the Cricket World cup number of records have been made and registered in the history of in golden words.  Records such as most number of Runs, Wicket, and Highest Partnership have been constantly the talk of the town with fans praying and cheering for their favourite cricket superstars achieving world records.  Once again the highest trophy of the Cricket will be claimed one of the many teams participating in the tournament and only the mightiest of all will win the matches and take the dream trophy home. Let's take a look on some of the most interesting and popular records of the cricket.
Highest Partnership by Wicket in the Cricket World Cup
The credit is held by the Srilankan Cricket Tigers Upul Tharanga and T Dilshan. On March 10th 2011, during Sri Lanka Versus Zimbabwe, Tharanga and Dilshan played for first wicket and smashed 282 runs jointly, increasing the excitement in the ground manifolds and stealing the show of the day.
For the second wicket Indian roaring tigers Sourav Ganguly and Rahul Dravid made 318 runs during India Versus Sri Lanka on 26th May 1999.
For the third Wicket again India Master Blaster Sachin Tendulkar and Mr Dependable Rahul Dravid scored 237 runs during the India Versus Kenya 1999 Cricket World Cup.
Michael Clarke and Brad Hodge of Australia made 204 for the fourth wicket during Australia Versus Netherlands on 18th March 2007.
For fifth Wicket Roger Towse and Chris Cairns of New Zealand made 148 runs during New Zealand Versus Australia match on 20th May 1999.
Highest Partnership by Runs in the Cricket World Cup
On November 8th during the Cricket World Cup, Sachin Tendulkar and Rahul Dravid scored tremendous 331 runs against New Zealand at a match Hyderabad Deccan ground.
Second highest run partnership is again from India where Bengal Tiger Sourav Ganguly and Rahul Dravid batted for 318 runs in during 1999 World Cup at Taunton Ground against Sri Lanka.
Wu Tharanga and ST Jayasuriya are on the third spot with a striking partnership of 286 runs against England during match at the Leeds.
WU Tharanga and TM Dilshan are on the fourth place with 282 runs against Zimbabwe during 10th March 2011.
M Azharuddin, and A Jadeja are in fifth ith 275 runs against Zimbabwe for the fourth wicket.
JAH Marshall and BB McCullum hold sixth spot with 274 runs for the 1st wicket against Ireland.
GD Elliott and L Ronchi made 267 runs for the 6th wicket against Sri Lanka in an one day International.
Aamer Sohail and Inzamam-ul-Haq totalled 263 runs together for the 2nd wicket against New Zealand.
Sourav Ganguly and Sachin Tendulkar of India made 258 runs for the first wicket against Kenya.
These are not all and there are various players who have set the record of the partnership by Runs and partnership by Wicket that the readers should definitely go for and enhance their cricket knowledge.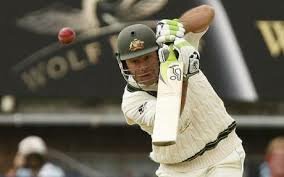 After every four years the ICC Cricket World Cup arrives with all the excitement and fun under its hood. The defending champions put all their efforts to reclaim their World Cup and the challengers leave no stone unturned to clinch away the title. Cricket World cup was organised for the first time in England in the year 1975 and since then number of new teams have joined the tournament. Every season, some new records are made and there are some invincible record holders in almost every field of cricket. There is record Run Scorers, Players with Bowling records, cricketers with highest number of Wickets and so on. It is said that in Cricket 'Catches Win Matches' and therefore it becomes pertinent to take a look on the superstars who made records in most number of catches.
Most number of catches
It is interesting to take a look on some of the best records till date and record for most number of catches (excluding Wicketkeeper) is one of them. Australian cricket star Ricky Ponting holds the record of most number of catches. Ricky Ponting has played total of 46 matches in World Cup and in these matches he has taken 28 Catches which is a World Record. Next to Ponting, stands Sri Lankan maestro Sanath Jayasuriya who has played total of 38 matches and taken 18 catches which is distant far from Ponting's record.
DJG Sammy of West Indies holds the record of most catches in an innings. In the year 2010, during West Indies Vs Ireland Sammy took startling 4 catches in the Providence ground. Bret Lee holds the second spot with 3 catches against Sri Lanka in the year 2007.
NJ Astle holds the record of most number of catches in a series. In 1999, he played total of nine matches and 9 innings taking 6 catches in total. Second in line is CL Cairns who holds the record of 5 catches in 5 matches and 5 innings.
Run Scorers Records
Apart from Catches there are various other records. Amongst the top run scorers, Sachin Tedulkar of India holds the record of most number of runs. He has made smashing 2278 runs in 45 matches with the average of 56.95. Second amongst the run scorers is Ricky Ponting with 1743 matches in 46 matches.
Bowling Records
In the ICC Cricket World Cup, best bowling record also exists and Australian superstar Glenn McGrath takes the first spot in the best bowling category taking 7 wickets in 7 overs and just giving 15 runs. McGrath holds the second position as well where in 11 matches he took 26 wicket. Australian legen Denis Lillee holds the third spot with 25 wickets in 14 matches. Others names that are worth mentioning include J Garner, WP Vaas of Sri Lanka, Muralitharan of Sri Lanka, MA Holding of West Indies, SW Tait of Australia and so on.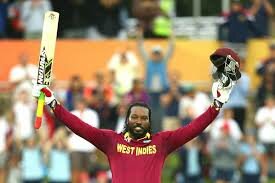 The 11th ICC Cricket World cup was held in Australia as well as New Zealand jointly. There will be 14 teams giving neck to neck fight to each other in the current World Cup. The schedule of the matches is already out and there will be total 49 matches played in the event with Australia hosting 26 games and New Zealand hosting 23 games. The final match will be played at the Melbourne Cricket Ground.
West Indies will also one of the team in the World Cup tournament. The West Indies Cricket Board Selection panel has selected total of 30 man provisional West Indies quad that will play in the ICC Cricket World Cup. There are several new faces in the squad who will play at the One-Day International level. Some of the players who will play for the first time are Seamer Kenroy, Inran Khan, Ashley Nurse, Marquino Mindley and Jonathan Carter. West Indies is included in the Pool B and will play various matches against the countries such as India, Ireland, Pakistan, South Africa, United Arab Emirates and Zimbabwe. Here are the names of full squad of ICC World Cup
Sulieman Benn- West Indies Cricketer started his international career in 1999 as a left arm spinner.
Carlos Brathwaite – He made his debut against Bangladesh on October 18, 2011. Braithwaite is a right hand batsman and right arm fast medium bowler.
Darren Bravo – Left handed batsmen from West Indies who has played domestic cricket for Trinidad and Tobago.
Dwayne Bravo – West Indies has this all rounder who is not just known for his aggressive bowling style but also is a right arm medium fast bowler.
Jonathan Carter – Domestic player of West Indies who is a left hand batsman and right arm medium pacer.
Sheldon Cottrell – He is a left arm fast medium bowler and right hand batsman. He made his debut in the match against India.
Miguel Cummins – Till now played single one day International for West Indies.
Narsingh Deonarine – Left hande batsman from West Indies and bowls a right arm off break.
Andre Fletcher – The West Indian cricketer who is a right handed batsman and often plays as wicket keeper.
Chris Gayle – The Jamaican star cricketer plays International cricket for West Indies. He is one of the four players in cricket who have made triple centuries at test Level.
Jason Holder(Capt)  – Holder is known for his performance against Pakistan where he took 4 wickets by giving 13 runs in 10 overs.
Imran Khan – Khan is a right handed batsman and legbreak bowler.
Leon Johnson – Born in 1987 Johnson is a left hand batsman and legbreak bowler.
Evin Lewis – Lewis is an opening batsman and his batting style is left handed.
Nikita Miller – A slow left arm bowler and a batsman in the lower order of the team.
Marquino Mindley – He is a right handed batsman and right arm fast medium bowler.
Sunil Narine –There is a buzz that he may pull out of Cricket world cup. Narine is an off spin bowler.
Ashley Nurse – Nurse plays both 20-20 and List A cricket fro West Indies. He is a right arm off break bowler and right handed batsman.
Kenroy Peters – he has played number of first class matches. Peters is right hand batsman and left arm medium bowler.
Versammy Permaul – Played test cricket as well and is a right hand batsman as well as slow arm left orthodox bowler.
Kieron Pollard – A perfect and aggressive all rounder from West Indies who is a right handed batsman and right arm medium fast bowler.
Denesh Ramdin (WK) – Mostly included in the team as wicket keeper, he is a right handed batsman.
Kemar Roach – Roach has represented West Indies in One day international as well as test cricket. He is a right hand batsman and right arm fast bowler.
Andre Russell – yet another all rounder from West Indies he is a fast bowler.
Darren Sammy – A right handed batsman and fast medium bowler who plays International cricket for West Indies.
Marlon Samuels (Vice captain)– He is a right handed middle order batsman from West Indies.
Lendl Simmons – Simmons is a right handed batsman but is occasionally used as the right arm medium paced bowler and a part time wicket keeper.
Dwayne Smith – All rounder from West Indies known for his aggressive and powerful right handed batsman, who is a medium pace bowler and also an athletic fielder.
Devon Smith – Smith is an opening batsman and has occasionally bowled right arm off breaks.
Jerome Taylor – Taylor was one of the four fast bowlers during the World cup who lead the team from front.
Another team which only got its real chance to experience the fever and zeal of World Cup in 2011 when its country jointly hosted some matches is Bangladesh. The country got green signal for the prestigious World cup in the year 2009 where it took the world by surprise when the Bangladesh Sqaud won over Pakistan before exiting from the Cricket World Cup. In the year 2003, the cricket team of Bangladesh could not make any mark, but in the year 2013, it retaliated by posting significant wins over tough teams such as India and South Africa. Bangladesh has released the final list of its 2015 World Cup team. These are
Mashrafe Mortaza (capt) – He is the captain of Bangladesh team and right hand batsman. He is also right arm fast medium bowler.
Shakib Al Hasan (vice-capt)- Shakib al hasan has attained the #1 All-Rounder ranking in all three forms of the cricket.
Tamim Iqbal – left handed opening batsman, made his debut in 2007 and next year played his first test match.
Anamul Haque – Wicketkeeper in Bangladesh cricket team, Haque is also right hand batsman in the team.
Mominul Haque – Haque has made his first class debut during the 2008-09. He is a left hand batsman and slow left arm orthodox bolwer.
Mahmudullah Riaz – Riaz is an all rounder in the Bangladesh team. He is a t=right handed batsman and right arm offbreak bowler.
Mushfiqur Rahim (wk) – He is captain of the national team and played his one day international against England.
Nasir Hossain – Another all rounder in Bangladesh team who made his debut against Zimbabwe.
Taijul Islam – Islam has played at the International level. He is a left handed batsman as well as slow left arm orthodox bowler.
Taskin Ahmed- He is a left hander batsman and right arm fast bowler
Al-Amin Hossain – He is a first class cricketer who is a right handed batsman as well as right arm medium fast bowler.
Rubel Hossain – Made his debut against Sri Lanka in 2009, Hossain is a right handed batsman and right arm medium fast bowler.
Soumya Sarkar – Sarkar is a left hand batsman and right arm medium fast bowler.
Sabbir Rahman – He is a right handed batsman and legbreak bowler
Arafat Sunny – He is a slow arm orthodox bowler and left handed batsman.
Cricket World Cup is one of the most awaited cricket tournaments across the cricket playing nations and the battle will start soon for the trophy.