Over the years, there have been many outstanding Cricket Bowlers who have graced the game with their pace or spin. Is it the highest wicket taking average, speed, focus, or all of the above for a player to be a spectacular bowler? Let's read about the players who are easily among the top bowlers in Cricket history so far.
At number five is Sir Richard Hadlee also known as the master of rhythm and swing, who was the first player to reach 400 test wickets. Hadlee broke a world record in Bangalore, India on November 12, 1988 for most test wickets. Hadlee took 130 wickets from 23 test matches against arch rivals Australia; ending his test career in his final bowling performance by taking 5 wickets. His skills with ball were very difficult to match. When he retired in 1990 at the age of 39 he was recognized as one of the world's fastest bowlers of all time.
At number four is Malcolm Marshall who played for West Indies, Barbados, Hampshire, and had a right arm fast bowling action. He broke his left thumb fielding in a match in England. Marshall recorded 376 test wickets at an average of 20.94 which was the best for any other bowler who took more than 200 wickets. In 1983 Marshall became the undisputed supreme fast bowler learning from his teammates and combining their best characteristics in his bowling.
At number three is Shane Warne also known as Warney who played for Australia, Hampshire, ICC World XI and many others. Warne finished second best in test cricket, with wickets less than only Muttiah Muralitharon. He was the first to reach 700 test wickets which made him known to the world as the best leg-spin bowler in cricket history. In the 1996 World Cup he gathered 12 wickets ending his ODI career 7 wickets short of 300.
Rolling in at number two is Sydney Barnes born as Smethwick Staffordshire who played for England, Lancashire, and Wales, taking huge number of wickets at an average of 9. Barnes started his career when he was 19 years old as a fast bowler, playing for Warwickshire. Barnes had a right arm medium fast bowling style. In seven tests against South Africa he managed to pick up 83 wickets at an average of 9. He was named as one of the 'Six Giants of the Wisden century'.
The number one top bowler of all time is Muttiah Muralitharan also known as spin wizard. Murali is known as the world's best off-spinner and bowler. Taking over 1,000 international wickets, averaging 19.06, he is easily the best bowler in Cricket history. He has taken over 735 wickets in test matches at an average of 23.00. Murali had a right-arm off break bowling style. He holds a record for having the most wickets in one day internationals. He signed off of test cricket in 2010 with a total of 800 wickets.
In modern day cricket viewers thrive from finding the latest news in the sport they love at sites like Paddy Power. These sites also offer punters odds on the latest cricket matches, if they're wanting to spice the game up a little.

Cricket is a sport that has had its fair share of exceptional players so here's a look at the very best from four of the best nations ever to play the game.
India – Sachin Tendulkar
Tendulkar's incredible record speaks for itself, with many regarding the Mumbai-born batsman as one of the greatest cricketers of all time as well as the greatest batsman of all time. The diminutive Indian began Test career at the age of 16, going on to play for India for almost 24 successful years. Tendulkar holds a number of records such as being the only player to have scored one hundred international centuries, the first batsman to score a double century in a One Day International, and he also holds the record for most number of runs in both ODI and Test cricket.
England – Ian Botham
Botham is as popular as ever in England and the all-rounder's popularity grew out of an exceptional number of years in the 80s and 90s when 'Beefy' put the Australians to the sword in the Ashes series. The Cheshire man was a fantastic all-rounder for the England team, notching 14 centuries and 383 wickets in test cricket, a record he held until April 2015 when James Anderson surpassed him. Indeed, England would love to have a player of Botham's quality these days, with recent odds on the team's tour in Pakistan not looking great. Pakistan are clear favourites and you really need to check comparison site bookies.com to get any value, with all the odds compared in one handy place as well as free bets and tipping advice.
Australia – Don Bradman
Bradman is an Australian and world cricket legend, with his career Test batting average of 99.94 often cited as the greatest achievement by any sportsman in any major sport. He is a national icon and even before his 22nd birthday, the Cootamundra man had set a number of records for top scoring – some even still stand! Bradman scored consistent runs during a 20-year career and some of his team-mates even said he was worth three batsmen, such was his prowess. Even following his retirement he was still loved, with Australia's then-Prime Minister John Howard calling him the 'greatest living Australian'. In 2009 he was posthumously inducted into the ICC Cricket Hall of Fame.
Pakistan – Imran Khan
Lahore's Khan was an incredible cricketer and Pakistan's most successful captain ever, as he led his country to a stunning 1992 World Cup victory during a career that spanned 21 years. Khan captained Pakistan at different points of his career but mostly through from 1982 to the World Cup victory in 1992. He had actually retired in 1987 but the all-rounder was brought back into the fold due to popular demand and the president offered him the opportunity, which he accepted. With 3807 runs and 362 wickets in Test cricket, he is one of eight world cricketers to have achieved an 'All-rounder's Triple' in Test matches and in 2010 the man who took World Cup victory at the age of 39 was inducted into the ICC Cricket Hall of Fame.

Khyber Pakhtunkhwa province has given Pakistan some outstanding cricketers; leg spinner Yasir Shah is one of them. Currently he is the leading spinner in the world of cricket. Pakistan has produced world class spinners right from Intikhab Alam to Saqlain Mushtaq, Abdul Qadir, Mushtaq Ahmed, Saeed Ajmal, Shahid Aridi, Iqbal Qasim, Danish Kaneria and most recently Yasir Shah. Read more..

After their dismal performance at the World Cup earlier this year, Pakistani ODI team went through a complete overhauling and in the process got a new captain Azhar Ali. Azhar Ali's appointment as a captain came as a surprise to many as Azhar was not a part of the World Cup squad; in fact he was not on the Pakistan international cricket scene for the last two years.  His appointment was largely criticized and considered as one of  PCB's big blunder; however Azhar Ali silenced all his critics with his powerful performance and intelligent captaincy. Read more..
After a disappointing few years under the leadership of Peter Moores, England cricket team appear to have turned a corner and have impressed during new head coach Trevor Bayliss' short spell at the helm. They drew the two-match Test series 1-1 as they earned a dominant 124 run victory in the opening game before the Black Caps thrashed the hosts by 199 runs to level the series. In the five-match One Day International series, England were once again patchy but showed that they can grit their teeth and snatch victory when it really matters as Jonny Bairstow's miraculous 83 saved the hosts after they stumbled to 45-4 earlier in the innings. After a significant improvement, many punters will be backing England to go on and lift the Ashes trophy this summer despite their inconsistent performances with the bat. We take a look at the upcoming series and give our thoughts on whether the hosts can claim the victory over their archrivals.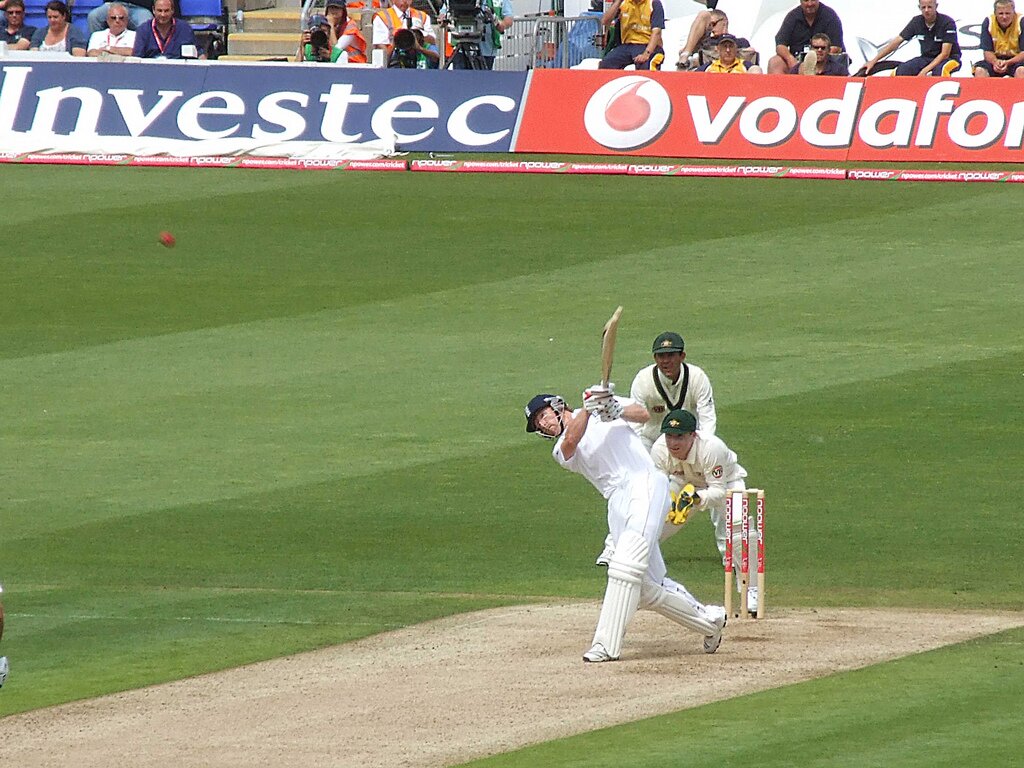 Australia haven't won an Ashes series in England since the turn of the millennium and the hosts will be looking for that to continue this summer. Alistair Cook's side must improve further if they are to compete directly against the scoring power of David Warner, Michael Clarke and Steve Smith, who is arguably the best batsman in the sport. The Wallabies are exceptionally strong and England's bowlers cannot afford to give their opponents easy chances to bat their way into the match or the hosts will find themselves chasing staggering totals. The likes of James Anderson and Stuart Broad must remain focussed on their own game and refuse to be drawn into any 'banter' with the Australian batsmen at the crease. In terms of the psychological battle, they shouldn't be afraid to bowl the odd bouncer but must certainly avoid any verbal confrontation.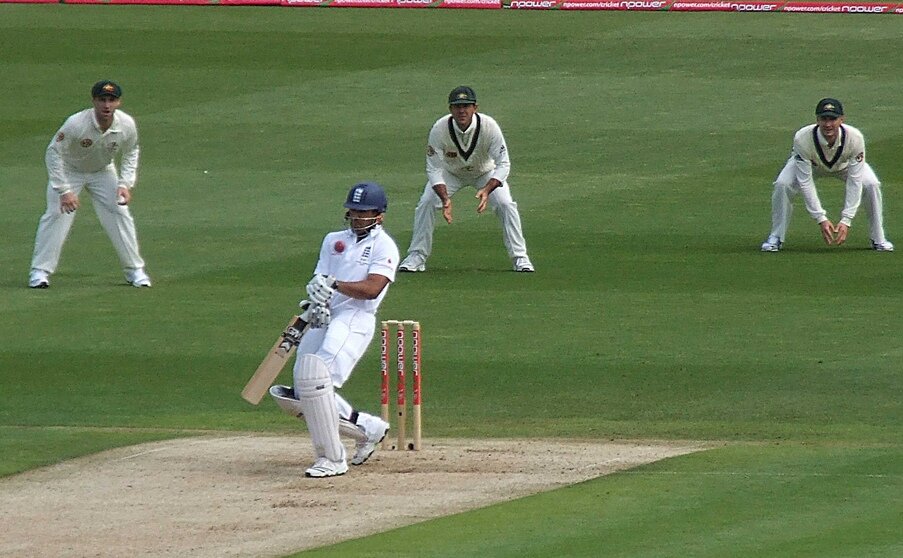 Likewise, England's batsmen should concentrate on their own game rather than trying to rile up the Australian bowlers. The likes of Mitchell Johnson and Peter Siddle are both capable of hurting England's batsmen and getting the ball to swing – especially if they are egged on by England's players. In an Ashes series, players must expect verbal confrontation but there is little need to stoke the fire further and encourage the Australians to up their intensity. If England want to win, they must avoid psychological warfare and focus on their cricket. With a bit of luck, they are more than capable of lifting the urn at the end of the five match Test series in August.