Bowlers who have taken 4 wickets in 5 balls in Test Cricket, ODI and T20 Cricket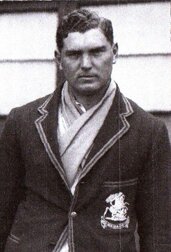 In the game of cricket every batsman on the crease tries to stay there for longest possible time. On the other hand, it's the bowler's job to get wickets at regular interval to stop the opponents from scoring high. It is a fight between bowler and batsman. Taking 4 wickets on 5 balls is no easy task for any bowler. Some bowlers have however achieved this apparently difficult goal. Some of them scored a hatrick while performing this feat while others got 4 wickets on 5 balls without scoring a hatrick.
4 wickets in 5 balls- Test Cricket
| | | | | |
| --- | --- | --- | --- | --- |
| Bowler | Sequence | Match | Venue | Year |
| MJC Allom | on debut: W-WWW | England vs New Zealand | Christchurch | 1929-30 |
| CM Old | Sequence interrupted by a no-ball: WW-WW | England v Pakistan | Birmingham | 1978 |
| Wasim Akram | WW-WW | Pakistan vs west Indies | Lahore | 1990-91 |
There are no records about 4 wickets in 5 balls in ODI cricket or T20. But, here are some records about 4 or more wickets overs.
In 1996, Shaun Pollock took 4 wickets in his first domestic match for Warwickshire against Leicestershire.
Chaminda Vaas from Sri Lanka in World Cup 2003 against Bangladesh took 4 wickets in his first over.
Lasith Malinga from Sri Lanka took 4 wickets in 4 consecutive balls, but in two Overs; last 2 balls of an over and first two balls of the very next over.
Andrew Caddick from England, against the West Indies, at Headingly, in 2000 took 4 Wickets in an over.
Lasith malinga from Sri Lanka vs South Africa took 4 wickets on 4 consecutive Balls.
In World T20 Cricket Championship 2010, Mohammed Aamer from Pakistan bowled the final over against Australia and reaped 5 wickets. However, 2 wickets were not accredited to Aamer, as they were run outs.
Ken Cumming of Australia in First class cricket took 5 wickets in consecutive balls in March 1944.
In a First Class match in New Zealand, South African bowler Neil Wagner took 5 wickets in an over against Wellington on 6th April 2011.