Tests
Pakistan in Bangladesh Test Series, April and May 2015, Bangladesh
Bangladesh – Pakistan 0-1 ( The second match ended in a draw)


Aaron Finch – This Australian is a captain of his T20 national cricket team. Right-handed batsman still holds a record for the most innings in a T20 international game from 2013 and was one of the best batsmen in 2015.

Australia – Australians have won 2015 Cricket World Cup, which is more than enough to make them one of the best cricket teams of 2015, at least when it comes to ODI format. They failed to win all matches in their group, but they were the best when it was most needed and won against New Zealand in the final.
New Zealand – they started the World Cup in a great manner, winning all of their group matches and advancing to the final, but failed to secure a win against Australia and had to be satisfied with the second place.
South Africa – As for South Africa, they can be satisfied with their performances in 2015. They failed to win the semifinal of the World Cup but are still among four best cricket teams when it comes to ODI format. They also put in some great performances in T20 format, winning against Bangladesh and drawing New Zealand in a T20I Series.

Pakistan – their national team put in some great performances in Test series against England towards the end of the year, winning two and drawing one game on a neutral turf in the United Arab Emirates. They also showed well in T20I and ODI Series in Zimbabwe and Sri Lanka and managed to go into the quarter-final of the World Cup, so they can be satisfied with the year they had.
Sri Lanka – Sri Lanka might not have been one of the best cricket teams in 2015, but they will satisfied because of some wins, like the ones in New Zealand in ODI Series in January and T20I Series in December. Unfortunately, South Africa got the better of them in the quarter-final of the World Cup.
West Indies – They managed to scrape two wins in the World Cup before getting eliminated from New Zealand in the quarter-final. They managed to win a game in the T20I Series in Sri Lanka.
India – India lost the World Cup semifinal against Australia, but is still one of the best cricket teams of the year. They won Test series in Sri Lanka after beating the home team twice, and Freedom Trophy, after defeating South Africa in four Test matches.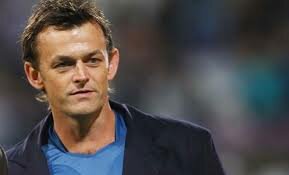 Records are made to be broken and game of cricket proves it with superstars emerging from the ground to the horizon. There are various records that are worth mentioning such as maximum Runs in ODIs, centuries, maximum runs in single innings and so on. Here, it would be apt to recall some of the best records in the Cricket.
When it comes to batting records in the World Cup then Sachin Tendulkar is one name that comes into mind instantly. Master blaster and often known as the God of Cricket, Sachin Tendulkar has made maximum number of runs totalling to 2278 runs in 45 matches.
Ricky Ponting holds the second spot in the World Cup with 1743 runs in 42 matches. West Indies legend Brian Lara made 1225 runs in 34 matches taking the third spot behind Tendulkar and Ponting. Sri Lankan superstar Sanath Jayasurya took fourth spot making 1165 runs in 38 matches. South African Cricket superstar JH Kallis played 36 World Cup matches and made 1148 runs.
Australian Adam C Gilchrist made 1085 runs in 31 matches played in the World Cup. Pakistan player Javed Miandad scored 1083 runs on total 33 runs played by him in his career. SP Fleming made 1075 runs in 33 matches played. H Gibbs made total of 1067 runs in 25 matches.
| | | |
| --- | --- | --- |
| Player | Matches | Runs |
| Sachin Tendulkar | 45 | 2278 |
| RT Ponting | 42 | 1743 |
| BC Lara | 34 | 1225 |
| ST Jayasurya | 38 | 1165 |
| JH Kallis | 36 | 1148 |
| AC Gilchrist | 31 | 1085 |
| Javed Miandad | 33 | 1083 |
| SP Fleming | 33 | 1075 |
| HH Gibbs | 25 | 1067 |
Another player from Sri Lanka who has made massive runs in the World Cup is Pa De Silva of Sri Lanka who played 35 matches and scored 1064 runs in total. Richards of West Indies made 1013 runs in 23 matches. Often, known as Bengal Tiger Sourav Ganguly of India made 1006 runs in 21 matches. Next to Ganguly stands M Waugh of Australia who made 1004 runs in 22 matches. Sri Lankan player K Sangakkara scored 991 runs in 30 matches during the World Cup.
Other players who are known for making incredible runs are as follows:-
| | | |
| --- | --- | --- |
| ML Hayden | 22 | 987 |
| SR Waugh | 33 | 978 |
| D Jawyawardene | 33 | 975 |
| S Chandrapaul | 31 | 970 |
| A Ranatunga | 30 | 969 |
| Saeed Anwar | 21 | 915 |
| SB Styris | 26 | 909 |
| GA Gooch | 21 | 897 |
| MD Crowe | 21 | 880 |
| R Dravid | 22 | 860 |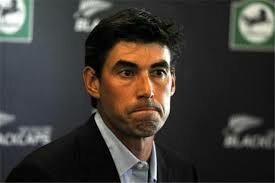 All the Cricket playing nations across the World are sensing the enthusiasm, excitement and thrill in the air. Less than a month is left for Cricket World Cup carnival to start. There are various apps that are designed just for the upcoming World Cup. There are various records that will be interesting to talk about here.
Most number of runs in career
Legends of Cricket have set slew of records during the tournament which is matchless and should be applauded over and again. None other than Indian Little Master Sachin Tendulkar owns the record of most number of matches totaling to 200. In these 200 one day International Tendulkar scored 15921 runs with the average of 53.78. Tendulkar has hit total 51 centuries in these matches. Sachin Tendulkar has achieved this milestone in his career that started from 1989 and last till 2013
Second in the line stands Ricky Ponting of Australia with total of 168 matches scoring 13378 runs with the average of 51.85. Ponting has made these incredible runs in his career lifeline of 1995-2012.
SR Waugh of Australia has played total of 168 matches and scored 10927 with the average of 51.06 in his career that started in 1985 and lasted till 2004.
There are various other great players who have created the record of maximum runs in One Day International such as JH Kallis, Rahul Dravid, S Chanderpaul, AR Border, DPMD Jayawardene, MV Boucher, SK Warne and so on.
Most number of matches as Captain
Captains are responsible for their teams and it is often said that when a team loses then the blame is on Captain and when the team wins, captain gives whole credit to its team. It becomes pertinent to recall the incredible performances and records of those mighty captains who took their teams to new heights.
Amongst the Captains who scored maximum in One day International, Ricky Ponting stands on the top spot with total of 230 matches, winning 165 of them and losing 51. Two of the total matches were tied.
SP Fleming of New Zealand stands on the second spot with total 218 matches and won 98 of them. Fleming lost 106 matches in his career as a captain.
A Ranatunga of Sri Lanka who has also represented Sri Lanka in Cricket World Cup takes the third spot, playing total of 193 matches, winning 89 and losing 106.
Other successful captains that have set the records in One Day International as well as Cricket World Cup are Australian legend AR Border, Indian former cricketer M Azzaharuddin, MS Dhoni, GC Smith among others. Australian cricket maestro AR Border played total 178 matches, winning 107 and losing 67. M Azzaharduddin of India played 174 matches out of which he won 90 matches and lost 76 with 2 ending in tie. Indian super captain MS Dhoni played total of 169 matches till date out of which he has won 93 matches and lost 61. Other captains like GC Smith, Sourav Ganguly, Imran Khan have also played various matches, winning most and losing some.