Famous Australian cricket player/Wicket Keeper: Adam Gilchrist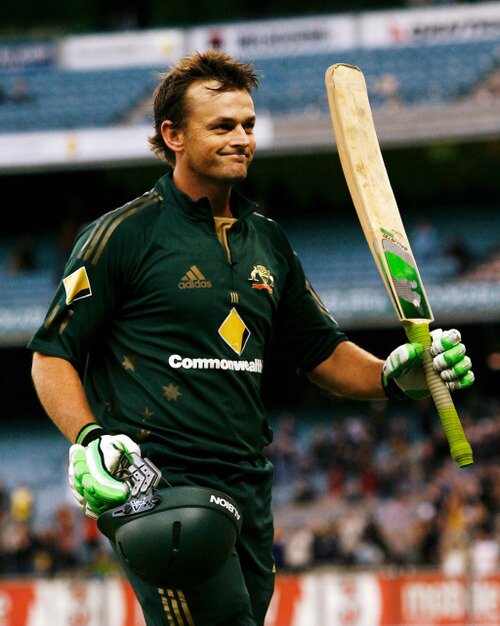 Adam Craig Gilchrist is one of the best wicketkeeper and batsmen that Australian international cricket team has ever had.  He has the pride of breaking world records for his outstanding wicket-keeping performance and feats the demeanor of a confident yet aggressive left-handed batting.
Born on 14th November, 1971, Gilchrist is known to be one of the most famous cricket players with world breaking records in the entire history of the game. This cricket player's profile unveils the fact that he possesses the honor of maximum number of dismissals in One Day International Cricket and in Test cricket matches by a wicketkeeper and an Australian champion. He is known to maintain the highest strike rate in the history of One-Day as well as Test cricket series, of which he is also reputed to hold the record for attaining the second fastest century as he is the 'only' cricketer to have hit 100 sixes in the course of Test cricket.
With a succession of triumph in World Cup finals starting from 1999 to 2003 and 2007, Gilchrist also hit the distinctive record of making 50 runs and won three titles due to his outstanding record in a competitive series of the game. With 16 centuries in the ODI and 17 in the Test, Gilchrist is one Australian cricket player who sure has bagged quite a lot of medals and awards as a wicketkeeper in cricket's history. He has taken 379 catches along with 37 stumps in 96 test cricket matches along with 417 catches and 55 stumps in 287 one day international matches.