Some people say that Cricket's main charm still is associated with fast bowling. All cricket teams have really fast bowlers, but there are some bowlers who are faster than the others and they manage to stay in the limelight for quite a long time. Fast bowlers are usually considered as an asset for the team. Their pace and their ability to be a seamer usually get them wickets. Here's a list of the top 5 fastest bowlers of the recent times who have been able to grab a lot of attention in the recent times.

Mohammed Irfan:
Mohammad Irfan is a Pakistani bowler who is left-handed with a height of 7 feet 1 inch. He has been admired all around the Cricket World for his fast bowling. So far, his fastest bowl has been recorded at 150 .6 kph. He proved to be a very good bowler as soon as he came in the Pakistani cricket team. Off course one can say that his height may be the biggest benefit that he has because the taller you are, the longer is your stride.
Peter Siddle:
Peter Siddle is a player from the Australian cricket team. He is a right arm bowler who is considered to be really fast. He doesn't just play for the Australian team but also plays for Victoria. He is the 15th Australian bowler who so far has got 200 wickets in test cricket matches. So far his fastest ball has been clocked to be 151 kph with an average of 145 kph.
Kemar Roach:
Kemar Roach who is actually called Kemar Andre Jamal Roach is a Barbadian cricketer who represents West Indies at an international level. He has played both one day international and test cricket series for West Indies. He can consistently bowl at 145 Kph but his record of fastest ball has been at 151.7 kph. That level was more or less enough to make him one of the fastest bowlers in current world of cricket.
Mitchelle Starc:
Mitchelle Starc is an Australian cricketer who has been playing cricket nationally since 2009 when he was just 19. He is a left handed bowler and very famous for his super-fast bowling. He has also been a very prominent member of victorious Australian squad. So far his fastest bowl has been recorded to be 160.4 Kph and it is safe to say that he is one of the most dangerous bowlers all around the world.
Mohammad Aamir:
Mohammad Aamir is a Pakistani cricketer who is left handed and is also very famous for being a fast bowler. So far, his fastest bowl has been recorded to be 147.4 kph which is quite enough to scare anyone who decides to go for batting. He has been trained by the former Pakistani Fast bowler, Wasim Akram. Aamir has faced a ban of few years due to betting allegations. Online betting is legal in some countries and is illegal or frowned upon in others. It is always good to know more about online betting in cricket and in other sports before taking any such step.
After a disappointing few years under the leadership of Peter Moores, England cricket team appear to have turned a corner and have impressed during new head coach Trevor Bayliss' short spell at the helm. They drew the two-match Test series 1-1 as they earned a dominant 124 run victory in the opening game before the Black Caps thrashed the hosts by 199 runs to level the series. In the five-match One Day International series, England were once again patchy but showed that they can grit their teeth and snatch victory when it really matters as Jonny Bairstow's miraculous 83 saved the hosts after they stumbled to 45-4 earlier in the innings. After a significant improvement, many punters will be backing England to go on and lift the Ashes trophy this summer despite their inconsistent performances with the bat. We take a look at the upcoming series and give our thoughts on whether the hosts can claim the victory over their archrivals.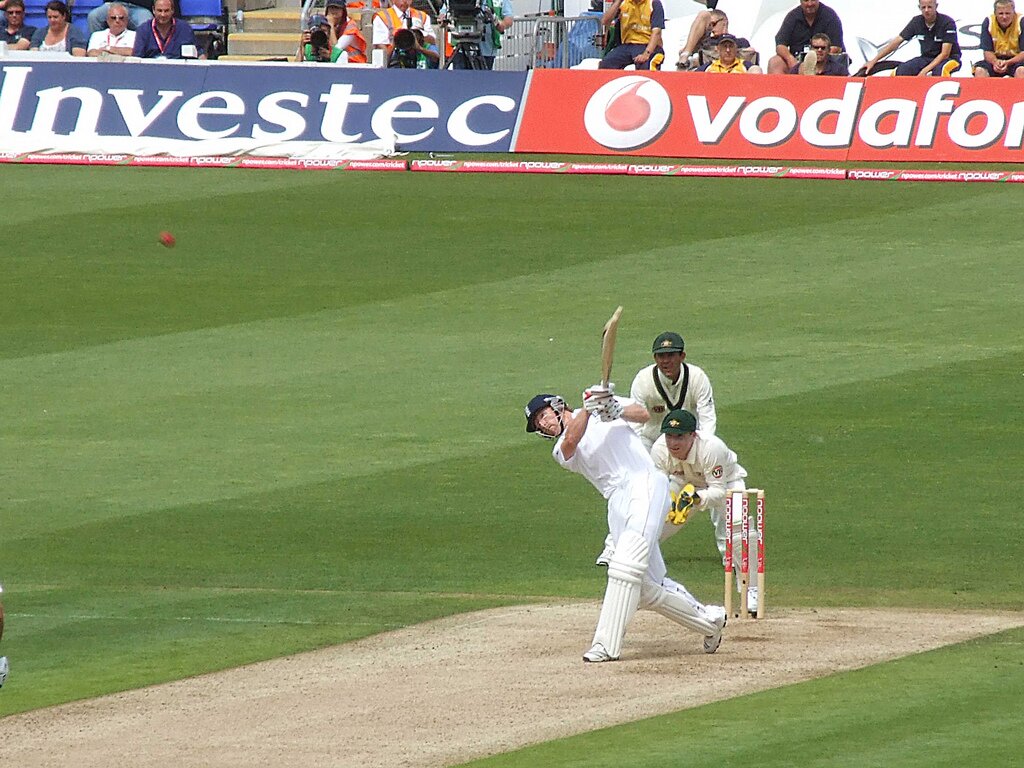 Australia haven't won an Ashes series in England since the turn of the millennium and the hosts will be looking for that to continue this summer. Alistair Cook's side must improve further if they are to compete directly against the scoring power of David Warner, Michael Clarke and Steve Smith, who is arguably the best batsman in the sport. The Wallabies are exceptionally strong and England's bowlers cannot afford to give their opponents easy chances to bat their way into the match or the hosts will find themselves chasing staggering totals. The likes of James Anderson and Stuart Broad must remain focussed on their own game and refuse to be drawn into any 'banter' with the Australian batsmen at the crease. In terms of the psychological battle, they shouldn't be afraid to bowl the odd bouncer but must certainly avoid any verbal confrontation.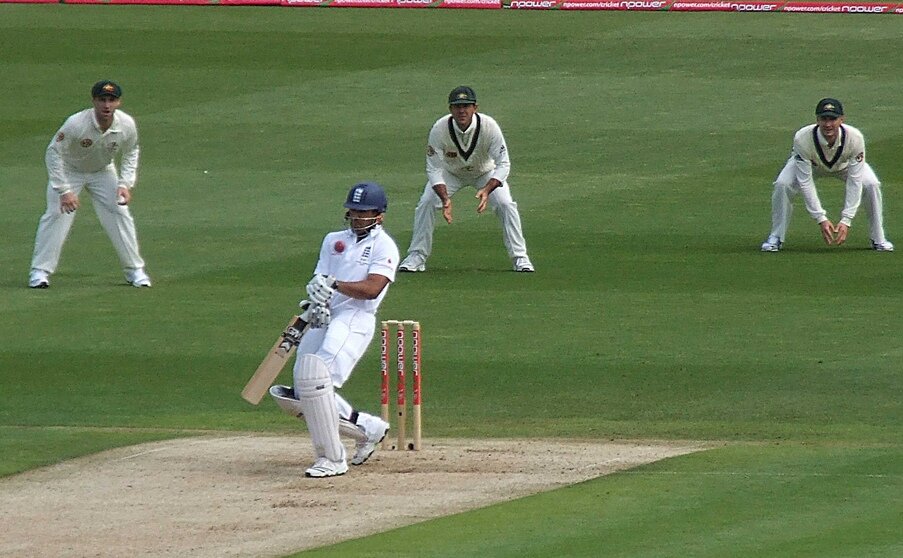 Likewise, England's batsmen should concentrate on their own game rather than trying to rile up the Australian bowlers. The likes of Mitchell Johnson and Peter Siddle are both capable of hurting England's batsmen and getting the ball to swing – especially if they are egged on by England's players. In an Ashes series, players must expect verbal confrontation but there is little need to stoke the fire further and encourage the Australians to up their intensity. If England want to win, they must avoid psychological warfare and focus on their cricket. With a bit of luck, they are more than capable of lifting the urn at the end of the five match Test series in August.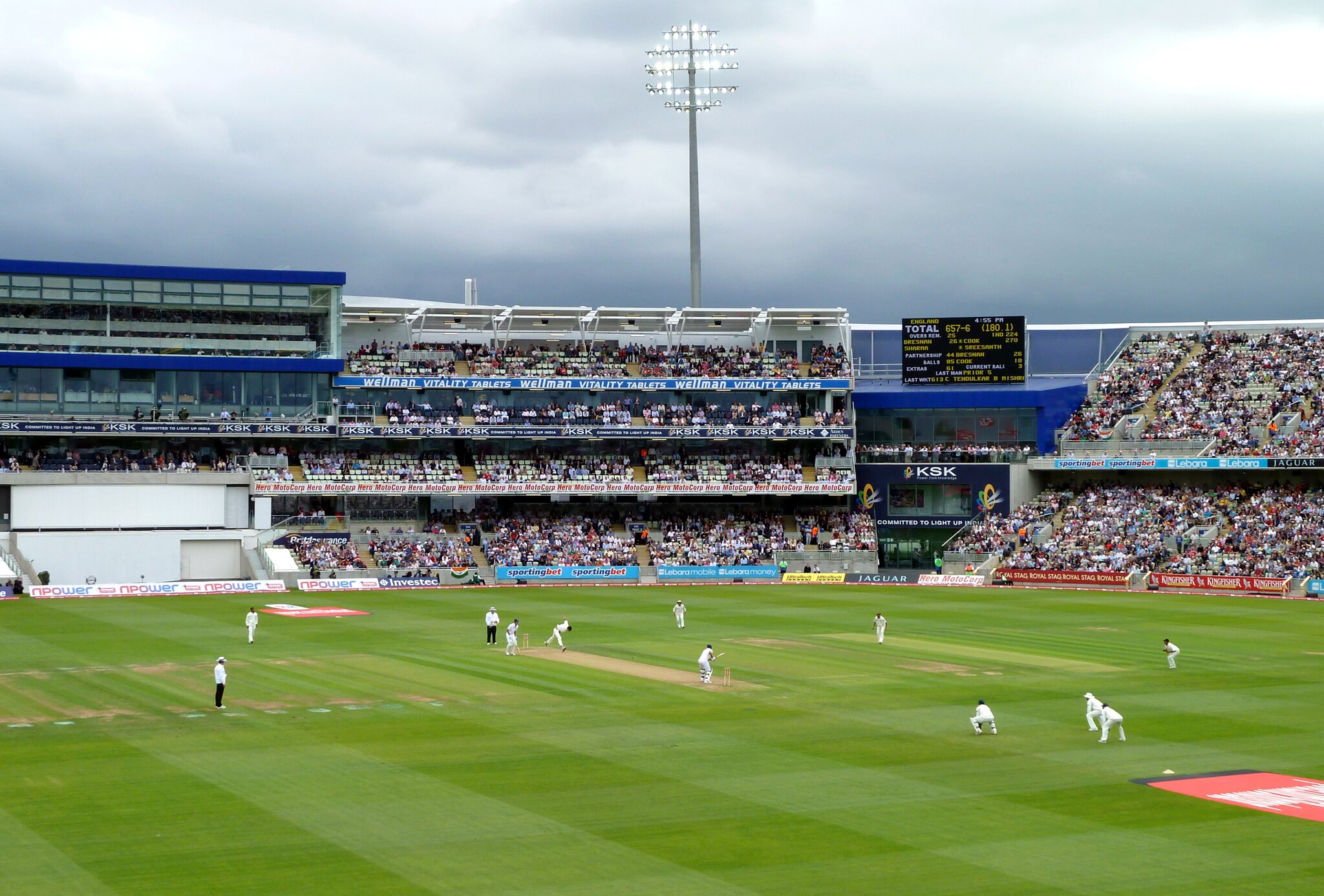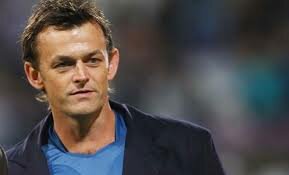 Records are made to be broken and game of cricket proves it with superstars emerging from the ground to the horizon. There are various records that are worth mentioning such as maximum Runs in ODIs, centuries, maximum runs in single innings and so on. Here, it would be apt to recall some of the best records in the Cricket.
When it comes to batting records in the World Cup then Sachin Tendulkar is one name that comes into mind instantly. Master blaster and often known as the God of Cricket, Sachin Tendulkar has made maximum number of runs totalling to 2278 runs in 45 matches.
Ricky Ponting holds the second spot in the World Cup with 1743 runs in 42 matches. West Indies legend Brian Lara made 1225 runs in 34 matches taking the third spot behind Tendulkar and Ponting. Sri Lankan superstar Sanath Jayasurya took fourth spot making 1165 runs in 38 matches. South African Cricket superstar JH Kallis played 36 World Cup matches and made 1148 runs.
Australian Adam C Gilchrist made 1085 runs in 31 matches played in the World Cup. Pakistan player Javed Miandad scored 1083 runs on total 33 runs played by him in his career. SP Fleming made 1075 runs in 33 matches played. H Gibbs made total of 1067 runs in 25 matches.
| | | |
| --- | --- | --- |
| Player | Matches | Runs |
| Sachin Tendulkar | 45 | 2278 |
| RT Ponting | 42 | 1743 |
| BC Lara | 34 | 1225 |
| ST Jayasurya | 38 | 1165 |
| JH Kallis | 36 | 1148 |
| AC Gilchrist | 31 | 1085 |
| Javed Miandad | 33 | 1083 |
| SP Fleming | 33 | 1075 |
| HH Gibbs | 25 | 1067 |
Another player from Sri Lanka who has made massive runs in the World Cup is Pa De Silva of Sri Lanka who played 35 matches and scored 1064 runs in total. Richards of West Indies made 1013 runs in 23 matches. Often, known as Bengal Tiger Sourav Ganguly of India made 1006 runs in 21 matches. Next to Ganguly stands M Waugh of Australia who made 1004 runs in 22 matches. Sri Lankan player K Sangakkara scored 991 runs in 30 matches during the World Cup.
Other players who are known for making incredible runs are as follows:-
| | | |
| --- | --- | --- |
| ML Hayden | 22 | 987 |
| SR Waugh | 33 | 978 |
| D Jawyawardene | 33 | 975 |
| S Chandrapaul | 31 | 970 |
| A Ranatunga | 30 | 969 |
| Saeed Anwar | 21 | 915 |
| SB Styris | 26 | 909 |
| GA Gooch | 21 | 897 |
| MD Crowe | 21 | 880 |
| R Dravid | 22 | 860 |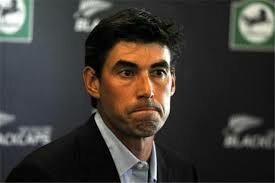 All the Cricket playing nations across the World are sensing the enthusiasm, excitement and thrill in the air. Less than a month is left for Cricket World Cup carnival to start. There are various apps that are designed just for the upcoming World Cup. There are various records that will be interesting to talk about here.
Most number of runs in career
Legends of Cricket have set slew of records during the tournament which is matchless and should be applauded over and again. None other than Indian Little Master Sachin Tendulkar owns the record of most number of matches totaling to 200. In these 200 one day International Tendulkar scored 15921 runs with the average of 53.78. Tendulkar has hit total 51 centuries in these matches. Sachin Tendulkar has achieved this milestone in his career that started from 1989 and last till 2013
Second in the line stands Ricky Ponting of Australia with total of 168 matches scoring 13378 runs with the average of 51.85. Ponting has made these incredible runs in his career lifeline of 1995-2012.
SR Waugh of Australia has played total of 168 matches and scored 10927 with the average of 51.06 in his career that started in 1985 and lasted till 2004.
There are various other great players who have created the record of maximum runs in One Day International such as JH Kallis, Rahul Dravid, S Chanderpaul, AR Border, DPMD Jayawardene, MV Boucher, SK Warne and so on.
Most number of matches as Captain
Captains are responsible for their teams and it is often said that when a team loses then the blame is on Captain and when the team wins, captain gives whole credit to its team. It becomes pertinent to recall the incredible performances and records of those mighty captains who took their teams to new heights.
Amongst the Captains who scored maximum in One day International, Ricky Ponting stands on the top spot with total of 230 matches, winning 165 of them and losing 51. Two of the total matches were tied.
SP Fleming of New Zealand stands on the second spot with total 218 matches and won 98 of them. Fleming lost 106 matches in his career as a captain.
A Ranatunga of Sri Lanka who has also represented Sri Lanka in Cricket World Cup takes the third spot, playing total of 193 matches, winning 89 and losing 106.
Other successful captains that have set the records in One Day International as well as Cricket World Cup are Australian legend AR Border, Indian former cricketer M Azzaharuddin, MS Dhoni, GC Smith among others. Australian cricket maestro AR Border played total 178 matches, winning 107 and losing 67. M Azzaharduddin of India played 174 matches out of which he won 90 matches and lost 76 with 2 ending in tie. Indian super captain MS Dhoni played total of 169 matches till date out of which he has won 93 matches and lost 61. Other captains like GC Smith, Sourav Ganguly, Imran Khan have also played various matches, winning most and losing some.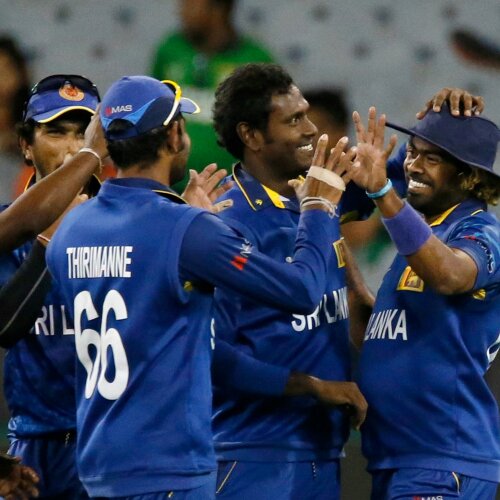 Since the start of the Cricket World cup number of records have been made and registered in the history of in golden words.  Records such as most number of Runs, Wicket, and Highest Partnership have been constantly the talk of the town with fans praying and cheering for their favourite cricket superstars achieving world records.  Once again the highest trophy of the Cricket will be claimed one of the many teams participating in the tournament and only the mightiest of all will win the matches and take the dream trophy home. Let's take a look on some of the most interesting and popular records of the cricket.
Highest Partnership by Wicket in the Cricket World Cup
The credit is held by the Srilankan Cricket Tigers Upul Tharanga and T Dilshan. On March 10th 2011, during Sri Lanka Versus Zimbabwe, Tharanga and Dilshan played for first wicket and smashed 282 runs jointly, increasing the excitement in the ground manifolds and stealing the show of the day.
For the second wicket Indian roaring tigers Sourav Ganguly and Rahul Dravid made 318 runs during India Versus Sri Lanka on 26th May 1999.
For the third Wicket again India Master Blaster Sachin Tendulkar and Mr Dependable Rahul Dravid scored 237 runs during the India Versus Kenya 1999 Cricket World Cup.
Michael Clarke and Brad Hodge of Australia made 204 for the fourth wicket during Australia Versus Netherlands on 18th March 2007.
For fifth Wicket Roger Towse and Chris Cairns of New Zealand made 148 runs during New Zealand Versus Australia match on 20th May 1999.
Highest Partnership by Runs in the Cricket World Cup
On November 8th during the Cricket World Cup, Sachin Tendulkar and Rahul Dravid scored tremendous 331 runs against New Zealand at a match Hyderabad Deccan ground.
Second highest run partnership is again from India where Bengal Tiger Sourav Ganguly and Rahul Dravid batted for 318 runs in during 1999 World Cup at Taunton Ground against Sri Lanka.
Wu Tharanga and ST Jayasuriya are on the third spot with a striking partnership of 286 runs against England during match at the Leeds.
WU Tharanga and TM Dilshan are on the fourth place with 282 runs against Zimbabwe during 10th March 2011.
M Azharuddin, and A Jadeja are in fifth ith 275 runs against Zimbabwe for the fourth wicket.
JAH Marshall and BB McCullum hold sixth spot with 274 runs for the 1st wicket against Ireland.
GD Elliott and L Ronchi made 267 runs for the 6th wicket against Sri Lanka in an one day International.
Aamer Sohail and Inzamam-ul-Haq totalled 263 runs together for the 2nd wicket against New Zealand.
Sourav Ganguly and Sachin Tendulkar of India made 258 runs for the first wicket against Kenya.
These are not all and there are various players who have set the record of the partnership by Runs and partnership by Wicket that the readers should definitely go for and enhance their cricket knowledge.