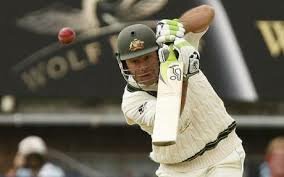 After every four years the ICC Cricket World Cup arrives with all the excitement and fun under its hood. The defending champions put all their efforts to reclaim their World Cup and the challengers leave no stone unturned to clinch away the title. Cricket World cup was organised for the first time in England in the year 1975 and since then number of new teams have joined the tournament. Every season, some new records are made and there are some invincible record holders in almost every field of cricket. There is record Run Scorers, Players with Bowling records, cricketers with highest number of Wickets and so on. It is said that in Cricket 'Catches Win Matches' and therefore it becomes pertinent to take a look on the superstars who made records in most number of catches.
Most number of catches
It is interesting to take a look on some of the best records till date and record for most number of catches (excluding Wicketkeeper) is one of them. Australian cricket star Ricky Ponting holds the record of most number of catches. Ricky Ponting has played total of 46 matches in World Cup and in these matches he has taken 28 Catches which is a World Record. Next to Ponting, stands Sri Lankan maestro Sanath Jayasuriya who has played total of 38 matches and taken 18 catches which is distant far from Ponting's record.
DJG Sammy of West Indies holds the record of most catches in an innings. In the year 2010, during West Indies Vs Ireland Sammy took startling 4 catches in the Providence ground. Bret Lee holds the second spot with 3 catches against Sri Lanka in the year 2007.
NJ Astle holds the record of most number of catches in a series. In 1999, he played total of nine matches and 9 innings taking 6 catches in total. Second in line is CL Cairns who holds the record of 5 catches in 5 matches and 5 innings.
Run Scorers Records
Apart from Catches there are various other records. Amongst the top run scorers, Sachin Tedulkar of India holds the record of most number of runs. He has made smashing 2278 runs in 45 matches with the average of 56.95. Second amongst the run scorers is Ricky Ponting with 1743 matches in 46 matches.
Bowling Records
In the ICC Cricket World Cup, best bowling record also exists and Australian superstar Glenn McGrath takes the first spot in the best bowling category taking 7 wickets in 7 overs and just giving 15 runs. McGrath holds the second position as well where in 11 matches he took 26 wicket. Australian legen Denis Lillee holds the third spot with 25 wickets in 14 matches. Others names that are worth mentioning include J Garner, WP Vaas of Sri Lanka, Muralitharan of Sri Lanka, MA Holding of West Indies, SW Tait of Australia and so on.
Umpiring is believed to be the toughest job in cricket. An umpire must have a fantastic vision and accurate findings to give right decisions. We will highlight top ten finest cricket umpires who are best known for their extraordinary aptitudes and fantastic umpiring careers. Let's begin!
10. Ian Gould:
The English umpire Ian Gould ranks at number 10 in our list. Born in 1957, the umpire has had a successful career in cricket umpiring. He has also served as a left-handed wicket-keeper batsman in English cricket team. Besides, Gould has represented Arsenal as a goalkeeper, that's why he is famous as Gunner. He umpired his first ODI' in 2006 a game played between England and Sri Lanka whereas his debut test was a game played between South Africa and Bangladesh in 2008. Gloud has umpired 30 tests and 73 ODIs as far as this. Read more..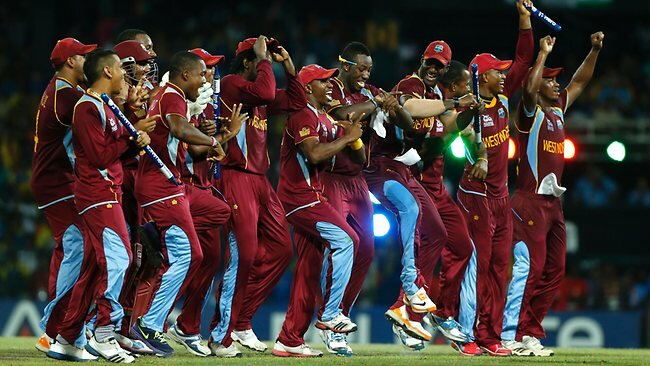 West Indies cricket team has already won two cricket World Cups in 1975 (opening World Cup) and 1979. But, current team does not stand anywhere in comparison to those teams. Even though the current West Indies team can surely challenge the teams, but they are less likely to win World Cup 2015. The skipper Chris Gayle is a key point for the team who can score quickly and can turn match on his own. Ramnaresh Sarwan and Shivnaraine Chanderpaul are two other batsmen who can score easy runs. Dwayne Bravo is a very good all rounder who can score runs as well as can take wickets. Dinesh Ramdin is a very good wicket-keeper and can score some runs too. The bowling attack is headed by Fidel Edwards and Kemar Roach is a new prospect who has impressed many with his bowling skills.
West Indies is standing at 8th place in the ICC rankings for the One-Day Internationals. Sometime back,they faced the issue of contracts and due to that reason, they had to send their second string team to play against Bangladesh and West Indies lost Test as well as One Day series. This loss has cost too much to the West Indies cricket team and except Chris Gayle, nobody has shown consistency after return. West Indies won the ICC T20 championship in 2012 but the inconsistent performance has left West Indies pretty much a lagging team. But let's hope for the best for West Indies in 2015 ICC Championship.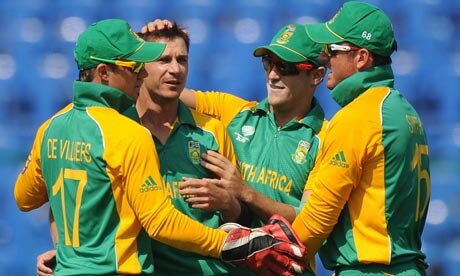 South African cricket team is hungry for success with the real strength. South Africa is a very strong team that hasn't won any event that is organized by ICC (International Cricket Council). Even though they are the strong team since their comeback in 1992, they have failed to perform in the big games like semi finals and finals. Over the past few years, South Africa has shown some tremendous performance in all three formats of cricket. From Hashim Amla's graceful innings to Faf's powerful hits, South African team is a beautiful blend of talent and team coordination. One of the top three favorites for ICC 2015 World Cup definitely includes South African team because of their consistent performance and dangerous talent. 
South African team is full with the batting talents like AB DeVilliers, JP Duminy, skipper Graeme Smith, Faf du Plessis, Hashim Amla, Miller and greatest all rounder Jacques Kallis himself. The bowling department is relying on the impressive performers like Dale Styen, Makhaya Ntini, Parnell, Imran Tahir, Philander and Tsotsobe. South African team always comes into the tournament as one of the favorites to win the World Cup. The team is praised by all for their fielding. According to the experts, it is very hard to break the off-side field in the presence of AB DeVilliers and JP Duminy.
The biggest issue with the team is their inability to handle the pressure in semi finals and finals. In 1999, South Africa lost their spot from the finals due to the tie with Australian team. They can choke at any given point in the game and lose a match from almost winning spot. Nonetheless this doesn't make South African team any less likable among the cricket fans. In all and all, South Africa is a title hungry team that can defeat any opponent with ease.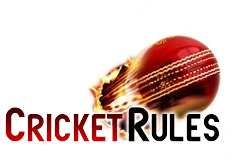 Cricket basic rules to know before playing
Throughout the world, especially in Commonwealth countries, there are multitudes of cricket fans. It is the most popular game for many a sports fan but, often, the rules are very difficult for someone who hasn't grown up with the game to understand.
In each cricket team, there are 11 players, with a 12th man who is permitted to field but not to bat or bowl. During play, there are 13 players on the field, two players on the pitch for the batting side and all 11 on the field for the fielding (or bowling) side. Read more..