Some people say that Cricket's main charm still is associated with fast bowling. All cricket teams have really fast bowlers, but there are some bowlers who are faster than the others and they manage to stay in the limelight for quite a long time. Fast bowlers are usually considered as an asset for the team. Their pace and their ability to be a seamer usually get them wickets. Here's a list of the top 5 fastest bowlers of the recent times who have been able to grab a lot of attention in the recent times.

Mohammed Irfan:
Mohammad Irfan is a Pakistani bowler who is left-handed with a height of 7 feet 1 inch. He has been admired all around the Cricket World for his fast bowling. So far, his fastest bowl has been recorded at 150 .6 kph. He proved to be a very good bowler as soon as he came in the Pakistani cricket team. Off course one can say that his height may be the biggest benefit that he has because the taller you are, the longer is your stride.
Peter Siddle:
Peter Siddle is a player from the Australian cricket team. He is a right arm bowler who is considered to be really fast. He doesn't just play for the Australian team but also plays for Victoria. He is the 15th Australian bowler who so far has got 200 wickets in test cricket matches. So far his fastest ball has been clocked to be 151 kph with an average of 145 kph.
Kemar Roach:
Kemar Roach who is actually called Kemar Andre Jamal Roach is a Barbadian cricketer who represents West Indies at an international level. He has played both one day international and test cricket series for West Indies. He can consistently bowl at 145 Kph but his record of fastest ball has been at 151.7 kph. That level was more or less enough to make him one of the fastest bowlers in current world of cricket.
Mitchelle Starc:
Mitchelle Starc is an Australian cricketer who has been playing cricket nationally since 2009 when he was just 19. He is a left handed bowler and very famous for his super-fast bowling. He has also been a very prominent member of victorious Australian squad. So far his fastest bowl has been recorded to be 160.4 Kph and it is safe to say that he is one of the most dangerous bowlers all around the world.
Mohammad Aamir:
Mohammad Aamir is a Pakistani cricketer who is left handed and is also very famous for being a fast bowler. So far, his fastest bowl has been recorded to be 147.4 kph which is quite enough to scare anyone who decides to go for batting. He has been trained by the former Pakistani Fast bowler, Wasim Akram. Aamir has faced a ban of few years due to betting allegations. Online betting is legal in some countries and is illegal or frowned upon in others. It is always good to know more about online betting in cricket and in other sports before taking any such step.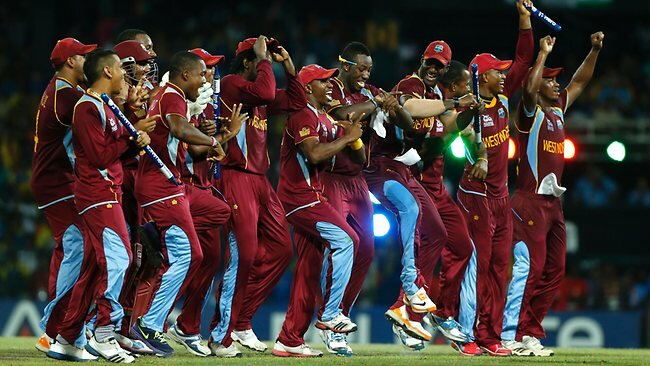 West Indies cricket team has already won two cricket World Cups in 1975 (opening World Cup) and 1979. But, current team does not stand anywhere in comparison to those teams. Even though the current West Indies team can surely challenge the teams, but they are less likely to win World Cup 2015. The skipper Chris Gayle is a key point for the team who can score quickly and can turn match on his own. Ramnaresh Sarwan and Shivnaraine Chanderpaul are two other batsmen who can score easy runs. Dwayne Bravo is a very good all rounder who can score runs as well as can take wickets. Dinesh Ramdin is a very good wicket-keeper and can score some runs too. The bowling attack is headed by Fidel Edwards and Kemar Roach is a new prospect who has impressed many with his bowling skills.
West Indies is standing at 8th place in the ICC rankings for the One-Day Internationals. Sometime back,they faced the issue of contracts and due to that reason, they had to send their second string team to play against Bangladesh and West Indies lost Test as well as One Day series. This loss has cost too much to the West Indies cricket team and except Chris Gayle, nobody has shown consistency after return. West Indies won the ICC T20 championship in 2012 but the inconsistent performance has left West Indies pretty much a lagging team. But let's hope for the best for West Indies in 2015 ICC Championship.