Read more..

Read more..

Read more..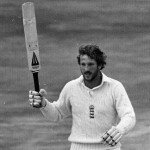 Details about best all-rounders in cricket history
Having tackled the openers and the middle-order kings, here are the terrific ten who most definitely 'can bat, can bowl'
Ian Botham
Tests: Highest Rating 646 (1980), Highest Ranking 1st (1978-1984).
ODIs: Highest Rating 469 (1983), Highest Ranking 1st (1980).
For a five-year period from 1978 to 1983 he truly dominated the world game, spending time on top of the bowling charts as well as the all-rounder list. His batting wasn't bad either- peaking at 811 batting points after his double-century against India at the Oval in 1982. He was less effective in One-day cricket, but still managed to muscle Greg Chappell out of top spot for a six-month period in 1980.