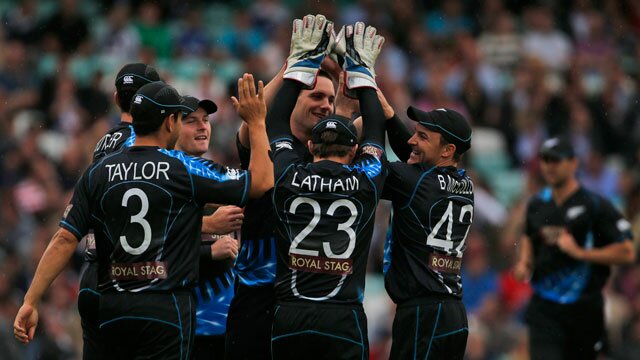 New Zealand cricket team has been known for making its way into the semi-finals of almost every cricket world. However the team has been struggling a little in the international cricket world since 2012. Major reason has been addition of young players in the team. They are still evolving as mature players and need to practice more frequently on international stage to fill the places of some popular Kiwi players.  The team New Zealand is full of young talent that can perform at the required time. The players like Ross Taylor and Martin Guptill are serious talents that can play the game as per the requirement. The New Zealand is playing under the strong leadership of Brendon McCullum who is in the prime form of his life at the moment. He is scoring runs in the batting and guiding his team to the victories. Brendon McCullum is one of the best attacking batsmen in the world who can briskly score the runs and put the opposition in trouble. In addition to Brendon on batting side of New Zealand cricket time, some major threatening batsmen in 2015 Cricket World Cup include Guptill, Ross Taylor and Vettori. 
As for bowling, Vittori, Southee, Williamson and Boult are some prominent names among the best New Zealand bowlers. With this squad, one can't say that it is impossible for New Zealand to win ICC 2015 world cup but the new names on this side will have to go through immense training before the event begins. 
The rebel of some New Zealand players for playing ICL Twenty 20 format showed New Zealand down in the ranking and struggle in the world cricket. But, fortunately, ICL bubble went off and rebel players came back to play for New Zealand and that gave the required strength to the team. But, the important factor that has cost the New Zealand team is to find the good young talent that can fill up the boots of great players that retired from New Zealand cricket. Only few players are performing in the team which makes it difficult for New Zealand to win game continuously. Nevertheless, New Zealand can surely provide the challenge to the top teams in upcoming cricket World Cup 2015.