Read more..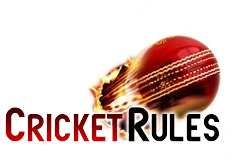 Cricket basic rules to know before playing
Throughout the world, especially in Commonwealth countries, there are multitudes of cricket fans. It is the most popular game for many a sports fan but, often, the rules are very difficult for someone who hasn't grown up with the game to understand.
In each cricket team, there are 11 players, with a 12th man who is permitted to field but not to bat or bowl. During play, there are 13 players on the field, two players on the pitch for the batting side and all 11 on the field for the fielding (or bowling) side. Read more..