Over the years, there have been many outstanding Cricket Bowlers who have graced the game with their pace or spin. Is it the highest wicket taking average, speed, focus, or all of the above for a player to be a spectacular bowler? Let's read about the players who are easily among the top bowlers in Cricket history so far.
At number five is Sir Richard Hadlee also known as the master of rhythm and swing, who was the first player to reach 400 test wickets. Hadlee broke a world record in Bangalore, India on November 12, 1988 for most test wickets. Hadlee took 130 wickets from 23 test matches against arch rivals Australia; ending his test career in his final bowling performance by taking 5 wickets. His skills with ball were very difficult to match. When he retired in 1990 at the age of 39 he was recognized as one of the world's fastest bowlers of all time.
At number four is Malcolm Marshall who played for West Indies, Barbados, Hampshire, and had a right arm fast bowling action. He broke his left thumb fielding in a match in England. Marshall recorded 376 test wickets at an average of 20.94 which was the best for any other bowler who took more than 200 wickets. In 1983 Marshall became the undisputed supreme fast bowler learning from his teammates and combining their best characteristics in his bowling.
At number three is Shane Warne also known as Warney who played for Australia, Hampshire, ICC World XI and many others. Warne finished second best in test cricket, with wickets less than only Muttiah Muralitharon. He was the first to reach 700 test wickets which made him known to the world as the best leg-spin bowler in cricket history. In the 1996 World Cup he gathered 12 wickets ending his ODI career 7 wickets short of 300.
Rolling in at number two is Sydney Barnes born as Smethwick Staffordshire who played for England, Lancashire, and Wales, taking huge number of wickets at an average of 9. Barnes started his career when he was 19 years old as a fast bowler, playing for Warwickshire. Barnes had a right arm medium fast bowling style. In seven tests against South Africa he managed to pick up 83 wickets at an average of 9. He was named as one of the 'Six Giants of the Wisden century'.
The number one top bowler of all time is Muttiah Muralitharan also known as spin wizard. Murali is known as the world's best off-spinner and bowler. Taking over 1,000 international wickets, averaging 19.06, he is easily the best bowler in Cricket history. He has taken over 735 wickets in test matches at an average of 23.00. Murali had a right-arm off break bowling style. He holds a record for having the most wickets in one day internationals. He signed off of test cricket in 2010 with a total of 800 wickets.
In modern day cricket viewers thrive from finding the latest news in the sport they love at sites like Paddy Power. These sites also offer punters odds on the latest cricket matches, if they're wanting to spice the game up a little.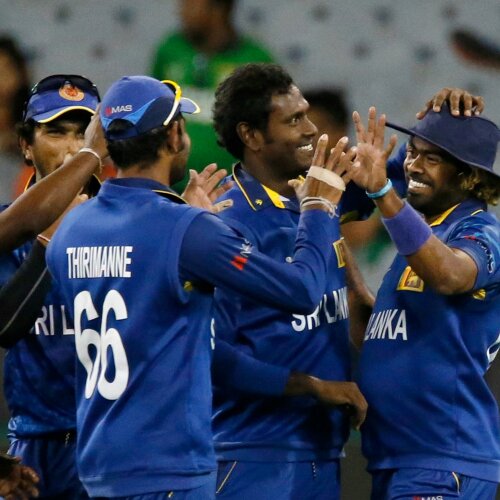 Since the start of the Cricket World cup number of records have been made and registered in the history of in golden words.  Records such as most number of Runs, Wicket, and Highest Partnership have been constantly the talk of the town with fans praying and cheering for their favourite cricket superstars achieving world records.  Once again the highest trophy of the Cricket will be claimed one of the many teams participating in the tournament and only the mightiest of all will win the matches and take the dream trophy home. Let's take a look on some of the most interesting and popular records of the cricket.
Highest Partnership by Wicket in the Cricket World Cup
The credit is held by the Srilankan Cricket Tigers Upul Tharanga and T Dilshan. On March 10th 2011, during Sri Lanka Versus Zimbabwe, Tharanga and Dilshan played for first wicket and smashed 282 runs jointly, increasing the excitement in the ground manifolds and stealing the show of the day.
For the second wicket Indian roaring tigers Sourav Ganguly and Rahul Dravid made 318 runs during India Versus Sri Lanka on 26th May 1999.
For the third Wicket again India Master Blaster Sachin Tendulkar and Mr Dependable Rahul Dravid scored 237 runs during the India Versus Kenya 1999 Cricket World Cup.
Michael Clarke and Brad Hodge of Australia made 204 for the fourth wicket during Australia Versus Netherlands on 18th March 2007.
For fifth Wicket Roger Towse and Chris Cairns of New Zealand made 148 runs during New Zealand Versus Australia match on 20th May 1999.
Highest Partnership by Runs in the Cricket World Cup
On November 8th during the Cricket World Cup, Sachin Tendulkar and Rahul Dravid scored tremendous 331 runs against New Zealand at a match Hyderabad Deccan ground.
Second highest run partnership is again from India where Bengal Tiger Sourav Ganguly and Rahul Dravid batted for 318 runs in during 1999 World Cup at Taunton Ground against Sri Lanka.
Wu Tharanga and ST Jayasuriya are on the third spot with a striking partnership of 286 runs against England during match at the Leeds.
WU Tharanga and TM Dilshan are on the fourth place with 282 runs against Zimbabwe during 10th March 2011.
M Azharuddin, and A Jadeja are in fifth ith 275 runs against Zimbabwe for the fourth wicket.
JAH Marshall and BB McCullum hold sixth spot with 274 runs for the 1st wicket against Ireland.
GD Elliott and L Ronchi made 267 runs for the 6th wicket against Sri Lanka in an one day International.
Aamer Sohail and Inzamam-ul-Haq totalled 263 runs together for the 2nd wicket against New Zealand.
Sourav Ganguly and Sachin Tendulkar of India made 258 runs for the first wicket against Kenya.
These are not all and there are various players who have set the record of the partnership by Runs and partnership by Wicket that the readers should definitely go for and enhance their cricket knowledge.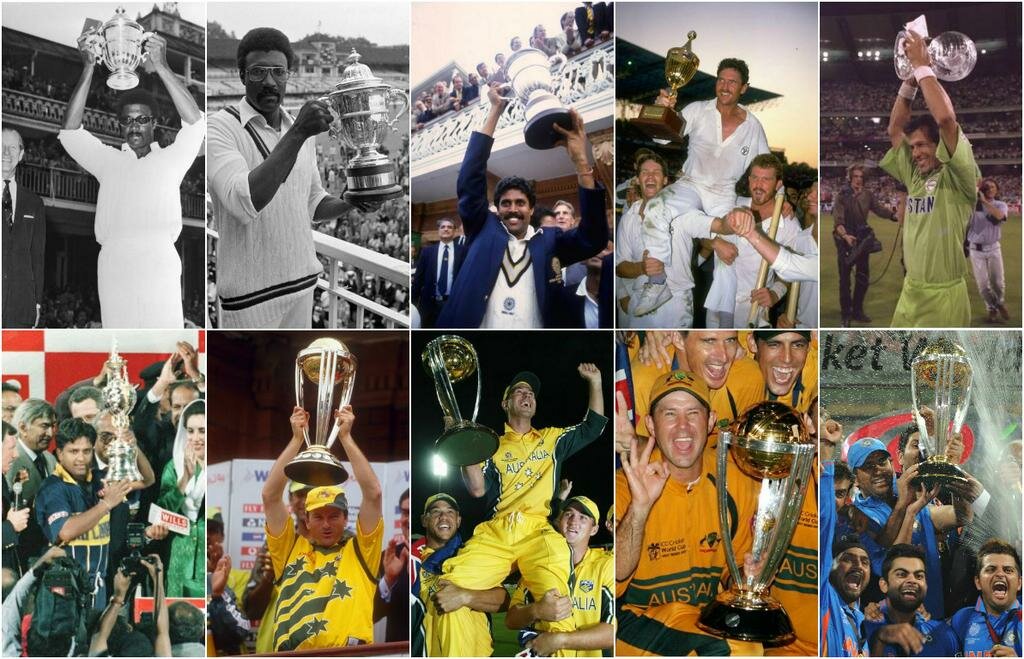 After every four years the ICC Cricket World Cup arrives with all the excitement and fun under its hood. The defending champions put all their efforts to reclaim their World Cup and the challengers leave no stone unturned to clinch away the title. Cricket World cup was organised for the first time in England in the year 1975 and since then number of new teams have joined the tournament. Every season, some new records are made and there are some invincible record holders in almost every field of cricket. There is record Run Scorers, Players with Bowling records, cricketers with highest number of Wickets and so on. It is said that in Cricket 'Catches Win Matches' and therefore it becomes pertinent to take a look on the superstars who made records in most number of catches.