Top 10 Ten Wicket Takers of the World in Test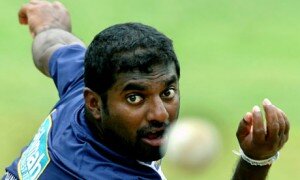 The strike rates of the best bowlers of world in Test cricket are all below 35 – evidence of the high standing of the team. The strike rate of less than 35 means that the bowler is very consistent in their game and knows how to play Test well. They made history taking ten wickets in Test numerous times. The leader of the chart is Muttiah Muralitharan,but other bowlers are not to be underestimated. They are also contributing and have shown their skill and talent moving the ball the right way and taking ten wickets in Test more times than other bowlers. They are great and legendary in Test cricket. The list of the leading ten wicket takers in the Test is shown below:
Muttiah Muralitharan (SL)

Shane Warne (Aus)

Richard Hadlee (NZ)

Anil Kumble (Ind)

Glenn McGrath (Aus)

Ian Botham (Eng)

Wasim Akram (Pak)

Imran Khan (Pak)

Sydney Barnes (Eng)

Kapil Dev (Ind)
There are many other bowlers who have performed really well with the ball. Some of them were fast bowlers like Waqar Younis, and others were spin bowlers like Harbhajan Singh who are equally good. Some other bowlers who were good could not remain fit enough to play for long, and thus could not make it to the top few wicket takers of Test Match Cricket.
Among all these bowlers, Wasim Akram is considered as one of the most dangerous bowler. A special factor associated with Wasim Akram's Test bowling is that he was a fast medium left arm bowler. Fast bowlers usually do not bowl very long spells in test matches. Spinners get a chance to bowl more when the ball starts wearing out. However, Wasim Akram was always able to provide break through to his team even in his short spells. He was very quick in removing the tail enders.