Top 10 Test-ODI-T20 Centuries by Sri Lankan Cricket Team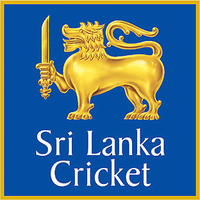 Top 10 Test Centuries by Sri Lankan Cricket Team
It is not at all realistic to see the career statistics of any batsman and make out that how his performance was or was he a great batsman? For example, when you check out the career record of any batsman, it is not going to tell you that a batsman was very good against all kinds of bowling. In test cricket history, Sri Lankan batsmen have also proved themselves very effective for their team by scoring highest number of centuries.
Finding out the statistic of any batsman based of some key factors like total number of centuries scored by them that makes them a great batsman ever and they are indentified as the best one from others. According to research Sri Lankan cricket team has produced many great batsmen who stored many runs in their career and lots of centuries were recorded in their name. This record of Srilankan batsman made Sri Lanka as one of the best test cricket team in international cricket. Here are the best centuries scored by Sri Lanka cricket team players in test cricket:
D.P.M..D. Jayawardene
K.C. Sangakkara
P.A. de Silva
M.S. Atapattu
S.T. Jayasuriya
T.T. Samaraweera
H.P. Tilakaratne
T.M. Dilshan
A.P. Gurusinha
A. Ranatunga
Top 10 ODI Centuries by Sri Lankan Cricket Team
As we know that cricket records are most important factor to maintain the excitement of the matches, every countries' team gives their best while playing the matches. Cricket records are very simple and efficient methods that can produce some golden moments in the game. As we know that thrill on the ground of cricket is magical, the exact moment of glory comes when any batsman scores a century with sixes and fours. Records are generally made to be broken by different players. Each player is interested in getting the top spot on the scoreboards and they are also interested in breaking all the previous records. Every player is having desire to some extraordinary and crash all its earlier records. There are many Sri Lankan players who have made centuries in ODI matches. Here is a list of highest number of centuries scored by Sri Lankan cricket players in one day international matches.
S.T. Jayasuriya
M.S. Atapattu
P.A. De Silva
D.P.M.D. Jayewardene
K.C. Sangakara
W.U. Tharanga
T.M. Dilshan
R.S. Mahanama
A. Ranatunga
T.T. Samaraweera
Top 10 T20 Centuries by Sri Lankan Cricket Team
The cricket team of Sri Lanka has first played their international cricket in 1926–1927. They were also given a test status in 1981. This team is today completely administered by Sri Lanka Cricket. This team has transformed themselves as a major cricket player nation in 1990. This team has also participated in 1996 World Cup. They have beaten the team Australia in the final match with the help of their players' centuries. Since then, the Sri Lankan cricket team is considered as major force in the cricketing world.
Most effective players from Sri Lankan cricket teams are Sanath Jayasuriya and Aravinda de Silva. There are many other best cricketers from Sri Lankan teams who has also scored many centuries and played a successful cricket from last more than 15 years. Sri Lankan cricket team has been declared as runner up in 2007 World Cup against Australia. This team also has many records in their name. They are also holding record of highest total and centuries in Twenty 20 format of the game.