Top Ten Test and ODI Cricket Captains of Sri Lanka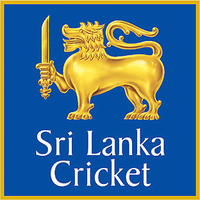 Top Ten Test Cricket Captains of Sri Lanka
For the first few years they were not noticed and were not that great, but later when they started playing under the captaincy of Arjuna Ranatunga, they started doing very well for their team. Arjuna Ranatunga was very optimistic on the field and had the job of leading and directing quite a young team. He proved to be extremely successful in doing the same.
After his retirement, Aravinda de Silva took over and again turned out to be the best player for Sri Lanka after Arjuna Ranatunga. He is explicitly known for his contribution to cricket for Sri Lanka. They proved to be very important captains.
Players like Mahela Jayawardene and Sanath Jayasuriya became the leaders after Aravinda de Silva and maintained the tempo throughout. And today, under the captaincy of Kumar Sangakkara, they are performing impressively. The best captains of Sri Lanka in test cricket are:
1. DS de Silva
2. B Warnapura
3. PA de Silva
4. LRD Mendis
5. HP Tillakaratne
6. A Ranatunga
7. MS Atapattu
8. ST Jayasuriya
9. DPMD Jayawardene
10. KC Sangakkara
Top Ten ODI Cricket Captains of Sri Lanka
Their most important feat was winning the 1996 World Cup under the captaincy of Arjuna Ranatunga. He has been one of the most successful captains Sri Lanka has ever had. He has then taken his young team to victory. They were known to be the underdogs and he took them way ahead in the matches. Arjuna Ranatunga showed all the important features a captain should have i.e, co-ordination and leadership skills. After this, they have remained consistent in their game and under the captaincy of Marvin Attapatu they reached the semi-finals in the 2003 World Cup and under Mahela Jayawardene, they headed to the finals of the ICC World Cup 2007.
The above shows how they have had a good line of captains who have always done well for their country. The best captains of Sri Lanka cricket team in one day international cricket are:
1. DPMD Jayawardene
2. TM Dilshan
3. KC Sangakkara
4. ST Jayasuriya
5. MS Atapattu
6. A Ranatunga
7. B Warnapura
8. PA de Silva
9. LRD Mendis
10. RS Madugalle