Top Test-T20 All-Rounders of Srilankan Cricket Team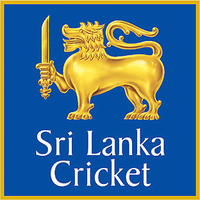 Top Test All-Rounders of Srilankan Cricket Team
In test cricket world, Srilanka has humiliated top-ranked team because from the start they had the components to win most of the matches. Aravinda de Silva, an ex player of Srilankan cricket team is well respected for his attacking gameplay which involved cutting, hooking and unruffable batting and bowling techniques due to which he found it very easy to score 6361 runs and take 29 wickets in just 93 test matches. Second most talented test all-rounder of Srilankan team is Sanath Jayasuriya because of his unpredictable orthodox spin-bowling, destructive batting and high level of enthusiasm, which helped him to score 6973 runs and dismiss many of the opposing batsmen, 83 times in just 110 test matches.

An evidence of extreme talent, Chaminda Vaas of Srilankan cricket team is the reason behind team's numerous good performances and success. Chaminda Vaas has scored 3089 runs and has taken 355 wickets in 111 test matches because of penetrative bowling and sensible batting. Vaas is followed by Chandana with 616 runs and took 37 wickets in just 16 test matches. The best all rounders of Sri Lanka in test cricket are:
A.d.Silva
S. Jayasuriya
C.Vaas
U.Chandana
K.Dharmasena
Top T20 All-Rounders of Srilankan Cricket Team
Most people share the same opinion that Srilankan cricket team is best suited for 20-20 cricket format because of their experienced all-rounders who are talented hard-hitters and bowlers. Almost every team is afraid of their strong and unpredictable tactics to pressurize the opposition. Sanath Jayasuria, the most respectable player of the the Srilankan squad, is highly praised for his well timed hard-hitting and slow-left arm orthodox bowling full of variety and pace. His flawless 20-20-20 career stats suggest that he has scored 621 runs and has taken 17 wickets in just 30 matches. Followed by Chaminda Vaas, a senior player of Srilankan squad,with 33 runs in just 2 innings  of 20-20 cricket and 6 wickets in 6 T20 matches. Another talented, rising-star is Farveez Maharoof as he plays extremely well in seamer-friendly conditions and also knows how to give a beat to the opposition bowlers. He has scored 24 runs and has taken 7 wickets in his t20 career up till now. In upcoming years Srilankan team is going to produce many fine all-rounders who will not only flourish Srilankan cricket but will make Srilankan cricket team much prouder of their fearsome, winning gameplay.