Best Bowling Attack in Cricket: Pakistan vs South Africa vs England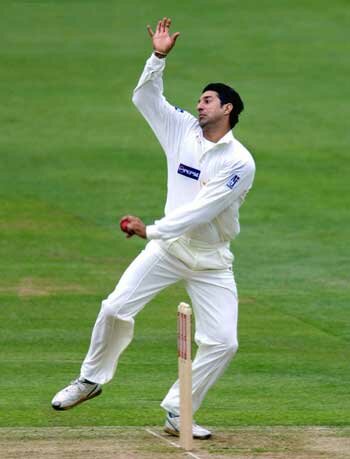 Talking about bowling with extraordinary pace and skill, we just cannot neglect mentioning Pakistan of course. There is too much skills that our team is equipped of including the ability to bowl fast and spin the best that it has become one of the reasons of fame of Pakistani nation. So, there is so much potential Pakistani cricket team has got that we just cannot help appreciating it. There, however, are some other cricket teams whose players can bowl above average even if not superior to Pakistan's bowling capacity. Let us talk about the bowling skills of some other countries as well.
Best Bowling Line Ups Eng vs South Africa vs Pakistan
There are many events that cricket lovers may recall form history of cricket when they witnessed the best bowling attacks from one country towards another country. But, there are some of the attacks which are really record breaking. Batting of Pakistani team is considered very poor and teams find it easier to knock out Pakistani team with strong bowling line.
South Africa vs Pakistan
World witnessed best bowling attack of South Africa against Pakistan in current year 2013 in test matches when the furious bowling attacks of South African bowlers made Pakistani team to knock out after 49 runs. This was indeed a record breaking on part of Pakistani team. A less disappointing thing happened in Sharjah Cup 10 years back when two teams scored 53 and 59 score, but that was due to the pitch which was called "dead pitch". In this case, it was a complete failure of batting in face of powerful bowling.
South Africa vs England
On the other hand, bowling scene is quite complex between South Africa and England because both teams are fiercing teams with regard to bowling and are capable of turning the game through their bowling attacks. Whenever, there is any match between South Africa and England, it is quite exciting for cricket lovers because they can find many exciting and breathe taking moments during match between these two teams. Although, these two countries have several events which can be considered their best bowling performances, yet the current best bowling performance of England against South Africa was during ICC Champions Trophy, 2013 when England beat South Africa with seven wickets which was indeed a great victory against such a powerful team. In this way, England entered in semi-final for the second time in their history after their rocking performance against South Africa.
In the end, let's see which country is going to be on lead in the coming series. We can hope that we get to see improved versions soon. Cheers!