In countries where cricket is popular, they're just crazy about this sport, as well as the sportsmen. Let's take a look at the list of most handsome cricketers in 2015.

Shahid Afridi – He's one of the world's best players, but 'Boom' Afridi has incredible charm, with which she has won the fans from all over the world. His beard is seen as one of his greatest assets by fans.

Samuel Badree – He plays for the West Indies national time in T20 internationals as a leg spin bowler. Badree is from Trinidad and Tobago and has been playing cricket for 15 years to become one of the best cricket bowlers.

Australia – Australians have won 2015 Cricket World Cup, which is more than enough to make them one of the best cricket teams of 2015, at least when it comes to ODI format. They failed to win all matches in their group, but they were the best when it was most needed and won against New Zealand in the final.
New Zealand – they started the World Cup in a great manner, winning all of their group matches and advancing to the final, but failed to secure a win against Australia and had to be satisfied with the second place.
South Africa – As for South Africa, they can be satisfied with their performances in 2015. They failed to win the semifinal of the World Cup but are still among four best cricket teams when it comes to ODI format. They also put in some great performances in T20 format, winning against Bangladesh and drawing New Zealand in a T20I Series.

Pakistan – their national team put in some great performances in Test series against England towards the end of the year, winning two and drawing one game on a neutral turf in the United Arab Emirates. They also showed well in T20I and ODI Series in Zimbabwe and Sri Lanka and managed to go into the quarter-final of the World Cup, so they can be satisfied with the year they had.
Sri Lanka – Sri Lanka might not have been one of the best cricket teams in 2015, but they will satisfied because of some wins, like the ones in New Zealand in ODI Series in January and T20I Series in December. Unfortunately, South Africa got the better of them in the quarter-final of the World Cup.
West Indies – They managed to scrape two wins in the World Cup before getting eliminated from New Zealand in the quarter-final. They managed to win a game in the T20I Series in Sri Lanka.
India – India lost the World Cup semifinal against Australia, but is still one of the best cricket teams of the year. They won Test series in Sri Lanka after beating the home team twice, and Freedom Trophy, after defeating South Africa in four Test matches.
A cricket team is a precious asset to any nation. The game of cricket is equally loved by children as well as elders. Traditionally, cricket is England's national game. But over time, this game has achieved international status.  The cricket teams represent their respective countries on both national and international tournaments. All the nations feel proud of their cricket teams and consider the players of the team as heroes escalating their national glory.  The game of cricket serves to unite the whole nation magically and evokes stronger sense of patriotism whenever the team comes in the ground to perform and confront their opponents. In this game couple of teams arrives in the ground to compete each other with bat, balls and wickets.  Each cricket team consists of eleven players. One team performs bating while the other rests on bowling. With the beginning of second round the batting team takes the bowling team position and vice versa. This is currently the game having world-wide popularity. Read more..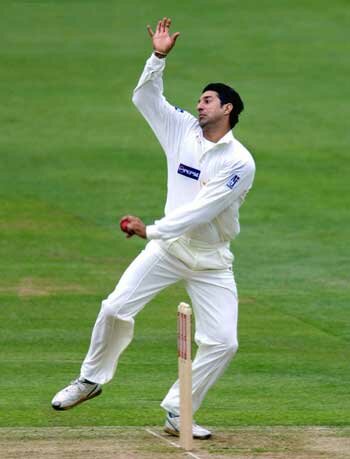 Read more..