Maximum Fours Records in ODI and T20 Cricket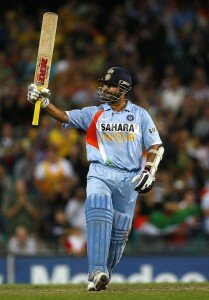 Maximum Fours Records in ODI Cricket 
Not only test cricket, the world class batsman, Sachin Tendulker of India holds the record of maximum fours in One day Internationals as well. He has scored 1927 fours to date and still exhilarating his fans with his mastery with bat.  Next to follow in the maximum fours list is Sanath Jayasurya who has registered 1500 fours up till now. Ricky Ponting holds the third slot with 1166 fours in his career span. Adam Gilchrist is just round the corner with Ricky Ponting as he is short of him by four fours. Adam Gilchrist is standing on fourth position with 1162 fours in his ODI career. Fifth position is held by India's Surav Ganguly who has reported 1122 fours by the end of 2010. None of the Pakistani players is on the top ten list of records which is based on Maximum fours in One Day International.
Maximum Fours Records in T20 Cricket 
Records are made to be broken and T20 Cricket has provided another platform to make new records to the batsmen. Not only that, batsmen also have the opportunity to break the former T20 records in this new form of game which has very recent cricket history. T20 cricket has not only brought new dimensions its record book is also continuously ticking. Records for maximum fours in T20 is currently held by Graeme Smith of South Africa who has hit whopping 122 fours in just 31 matches, which yield him an average of almost 4 fours in each T20 match he has played. Next to follow is Brendon McCullum of New Zealand with a figure of 112 fours in 40 matches. The third and fourth position is held by Tillakaratne Dilshan of Srilanka and Kevin Pietersen of England respectively, who correspondingly stand with a mere difference of 92 fours and 90 fours. Another Srilankan, Mahela Jayawardene holds fifth position with 83 fours.