Read more..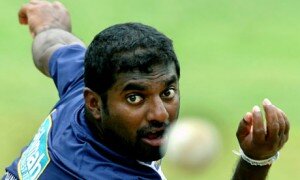 Australian Cricket team is four time world champions who have won four World Cups and in the process they have created history of winning the World Cup for three times consecutively in 1999, 2003 and 2007. They beat Pakistan in World Cup final of 1999, India in World Cup final of 2003 and beat Sri Lanka in World Cup final of 2007. This successful stream of win for Australia was due to marvelous leadership of Ricky Ponting who with his cricket vision and calm strategy always made it possible for Australia to win from any given point in the match. After winning the 2007 World Cup, Australian cricket team has undergone tremendous changes with new faces in batting and bowling lineups. One of the best Australian bowlers who has created much hype in cricketing circle is Mitchell Johnson who has got everything a winning team would want. Some of the best Australian bowlers in the current squad for 2015 Cricket World Cup include names such as Nathan Lyon, Starc, Siddle and White. As for batting, some prominent names that can be fairly dangerous for opponent teams include Michael Clarke, Baily, Rogers, Smith, Faulkner, Davind Warner, Hodge and Marsh. 

Wasim Akram and Brett Lee's bowling credentials
Wasim Akram and Brett Lee are the best fast bowlers of the many great bowlers in cricket in the world. Former Pakistani cricket captain, Wasim Akram is a master bowler. Wasim started his cricket career in January 1985 at the young age of eighteen. He was the first star fast bowler in the history of world cricket. He is a master of seam bowling and swing bowling.
He is famous for slow delivery as well as his bouncer bowling. He is a left armed medium fast bowler and ever batsman fears his bowling attack. Imran Khan is another great cricketer of Pakistan. He discovered Wasim Akram. Read more..