Top Five Fast/ Medium Paced Test-ODI-T20 Bowlers of Sri Lanka Cricket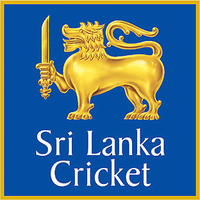 Top Five Fast/ Medium Paced Test Bowlers of Sri Lanka Cricket  
Sri Lanka cricket team took a long time to become a top class cricketing nation. They were actively supported by their spin wizard Muttiah Muralitharan.  Their batsmen also performed brilliantly on the Test scene. The team holds the record for scoring the most runs in a match. Similarly, their fast and medium paced bowlers have also achieved greatness. Bowlers like Chaminda Vaas and Lasith Malinga have become world celebrities after demonstrating their bowling skills for years. Chaminda Vaas can easily be rated in world's top bowlers of the last decade. Similarly, Lasith Malinga has become a new sensation with his deadly pace and perfect Yorkers. Kumara and Dilhara Fernando have also played their role over the years. Dilhara Fernando is known for his amazing pace variation and is feared by every batsman around the world. The best fast/medium paced bowlers of Sri Lanka cricket team in test cricket are:
Chaminda Vaas
Lasith Malinga
Zoysa
Dilhara Fernando
Pushpa Kumara
Top Five Fast/ Medium Paced ODI Bowlers of Sri Lanka Cricket  
Sri Lankan cricket team fast bowlers have been right on top of their cricket ever since getting the ODI status. They have played well under difficult conditions. Their bowlers had to perform really well in order to support their spin wizard, Muttiah Muralidharan, and their explosive batsmen like Sanath Jayasuria. Their bowlers have been good at defending the totals. Chaminda Vaas has destroyed the top order throughout his career and has troubled the tail-enders on bowling pitches. Lasith Malinga has been deadly for the tail-enders due to his explosive pace and Yorkers. This has given a good balance to the team in the recent past. Before Malinga, Zoysa and Dilhara Fernando were pairing with Chaminda Vaas. In their earlier days, they had decent fast bowlers; however, they were not any threat to the top batsmen in the world.
Chaminda Vaas
Lasith Malinga
Zoysa
Dilhara Fernando
Gunawardana
Top Three Fast/ Medium Paced T20 Bowlers from Sri Lanka Cricket  
Sri Lankan cricket team has been a great cricketing nation over the past two decades. They have shown the finest display in every department of the game including bowling, batting and fielding. They have won a World Cup and have reached another final. Their 20-20 team is considered the finest among the world teams. They have perfect balance with deadly pace up-front, spin in the middle of the innings and Lasith Malinga making life miserable for the tail-enders.  Their fielding and batting is also of top quality.
The Sri Lankan team has top quality pace attack to disturb any 20-20 side in the world. They have Chaminda Vaas, Dilhara Fernando and Lasith Milinga. All three bowlers have their own specialities. Malinga bowls quick whereas Vaas gives away no runs. Dilhara Fernando is quick with amazing variation in the pace. The best fast/medium paced bowlers of Sri Lanka in T20 cricket are: