Top Five Test Cricket Openers of West Indies and Australia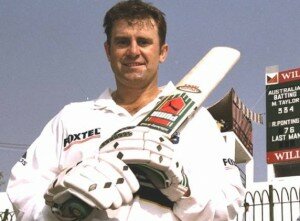 Top Five Test Cricket Openers of West Indies 
These rankings include players who are regarded as the most lethal, aggressive, determined and enthusiastic openers West Indies ever had. Brooding, massively destructive and a superb technician, Gordon Greenidge with 7558 runs in 108 test matches has been ranked number one. Up till now Gordon Greenidge is highly praised for his top class stroke play and high degree of aggressiveness. Another batsman worthy of praise is Desmond Haynes because of his capability for match-winning innings and his technical batting which possessed firmness, skills and diversification. Desmond Haynes was the one to score 7487 runs in 116 test matches. An awesome, fearsome and skillful opener, Roy Fredrick is on rank number three by scoring 4334 runs in just 59 test matches. He was among the few openers who were able to confront fast bowlers with no fear. With no doubt in mind Chris Gayle with 6007 runs in 88 test matches is ranked fourth as he is the biggest hitter of all the opening batsmen West Indies groomed. His aggressiveness is judged by the fact that he loves to play high scoring shots involving excellent stroke-play, hooking and huge sixes.
Top Five Test Cricket Openers of Australia
Australia test squad consists of strong aggressive and determined opening players who find it extremely easy to score single or more than single centuries per match. Fearsome,powerful and equiped with dangerous techniques ,Mathew Hayden cutted, hooket and drived ball at and through the off side in every match. He is on number one rank with 8625 runs in 103 test matches. On second is Justin Langer with 7696 runs in 106 test matches. Langer was seen as a grafter, a fighter and a stroke-playing maestro, scoring up more Test hundreds than most of famous players of the world. Langer is followed up by Michael Slater A combative and wholehearted cricketer, whohas played many vital innings for Australia always opening with his destructive range of stoke shots. He scored about 5312 runs in 74 matches. Rank fourth holder is none other than Mark Taylor as he scored 7525 runs in 104 matches. Mark Taylor an opening maestro, equipping such sharp tactical gameplay via which Australia toppled almosteach and every team.