Top Ten World's Best All-rounders in Test Cricket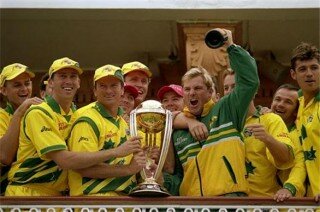 Top Ten World's Best All-rounders in Test Cricket
All rounders in every team  are a bonus for the team as they  greatly help the team when they are falling apart. The all-rounder plays a very important role in test cricket.  They understand the game better and are even better at analyzing the entire situation.,  Since the time for analyzing is at hand, it is always beneficial if the all-rounders are present. All rounders don't necessarily have to possess some qualification as its mostly on the basis of their batting and bowling records. It is more so if they can help the team win a match single handedly or be of immense support to the team.
W Rhodes (Eng)

Wasim Akram (Pakistan)

Imran Khan (Pakistan)

R Benaud (Aus)

GS Sobers (WI)

Richard Hadlee (NZ)

AW Greig (Eng)

IT Botham (Eng)

N Kapil Dev (India)

SR Waugh (Aus)
In general it is believed that the all rounders in Test Cricket who dominated the Cricket World in 1980s are the best among all. Imran Khan from Pakistan. Richard Hadlee from New Zealand, Ian Botham from England and Kapil Dev from Indian Cricket Team are included in this list. Sir Gary Sobers is considered as the best ever, followed closely by Imran Khan.
Top Three Bangladeshi All-Rounders in T20 Cricket
Bangladesh cricket team is full of enthusiastic players who are capable of demolishing opponent's morale in just seconds. The all-rounders of Bangladeshi team are known for their extreme talent, unpredictable techniques and the way they humiliate their opponents. That is the main reason why Bangladesh ranks among top 10 teams of T20 cricket. Shakib al Hasan of Bangladeshi cricket team ranks number 1 among the team players for his wicket taking left-arm spin bowling and sensible batting, always helping him to perform well on the pitch, as seen by the fact that he has scored 207 runs and has taken 17 wickets.Second best all-rounder of Bangladesh cricket team is Mashrafe Mortaza highly praised for his quick and aggressive game play, is going to become a great pacemen in future and has scored over 140 runs and taken 10 wickets in his T20 career. Another rising star of Bangladesh in T20 cricket is Mohammad rafique. This economical player is fond of rhythmical slow bowling and techniques to bat well because of which, without any pressure, he is able to score 13 runs and take 1 wicket in just one match.