Cricket World Cup records: Most catches, highest score and best bowling records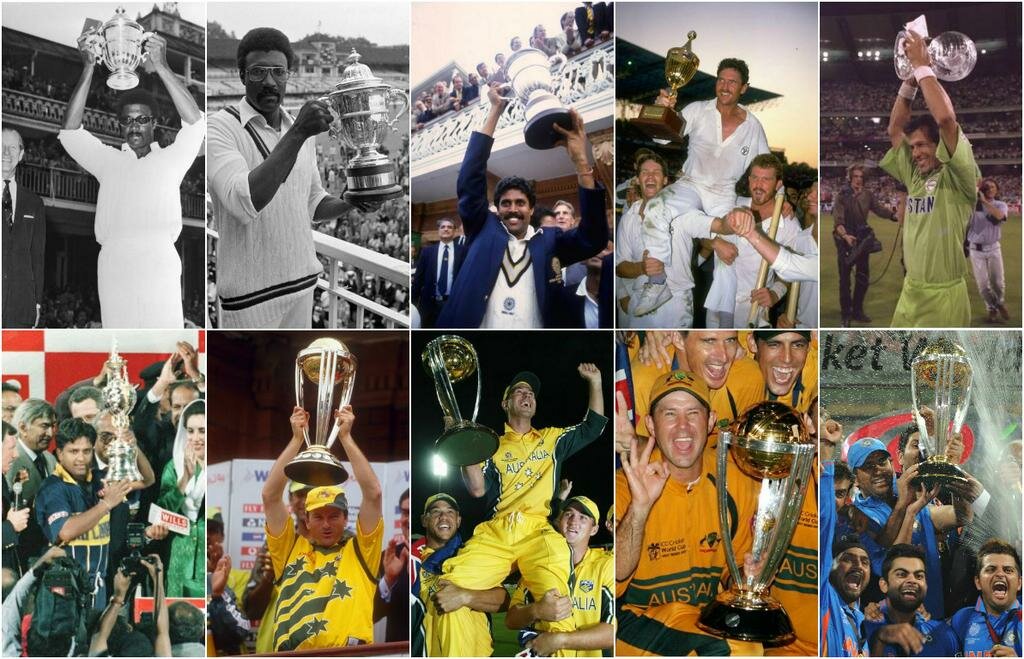 After every four years the ICC Cricket World Cup arrives with all the excitement and fun under its hood. The defending champions put all their efforts to reclaim their World Cup and the challengers leave no stone unturned to clinch away the title. Cricket World cup was organised for the first time in England in the year 1975 and since then number of new teams have joined the tournament. Every season, some new records are made and there are some invincible record holders in almost every field of cricket. There is record Run Scorers, Players with Bowling records, cricketers with highest number of Wickets and so on. It is said that in Cricket 'Catches Win Matches' and therefore it becomes pertinent to take a look on the superstars who made records in most number of catches.
Most number of catches
It is interesting to take a look on some of the best records till date and record for most number of catches (excluding Wicketkeeper) is one of them. Australian cricket player Ricky Ponting holds the record of most number of catches. Ricky Ponting has played total of 46 matches in World Cup and in these matches he has taken 28 Catches which is a World Record. Next to Ponting, stands Sri Lankan maestro Sanath Jayasuriya who has played total of 38 matches and taken 18 catches which is distant far from Ponting's record.
DJG Sammy of West Indies holds the record of most catches in an innings. In the year 2010, during West Indies Vs Ireland Sammy took startling 4 catches in the Providence ground. Bret Lee holds the second spot with 3 catches against Sri Lanka in the year 2007.
NJ Astle holds the record of most number of catches in a series. In 1999, he played total of nine matches and 9 innings taking 6 catches in total. Second in line is CL Cairns who holds the record of 5 catches in 5 matches and 5 innings.
Run Scorers Records
Apart from Catches there are various other records. Amongst the top run scorers, Sachin Tedulkar of Indian cricket team holds the record of most number of runs. He has made smashing 2278 runs in 45 matches with the average of 56.95. Second amongst the run scorers is Ricky Ponting with 1743 matches in 46 matches.
Bowling Records
In the ICC Cricket World Cup, best bowling record also exists and Australian best bowler Glenn McGrath takes the first spot in the best bowling category taking 7 wickets in 7 overs and just giving 15 runs. McGrath holds the second position as well where in 11 matches he took 26 wicket. Australian legen Denis Lillee holds the third spot with 25 wickets in 14 matches. Others names that are worth mentioning include J Garner, WP Vaas of Sri Lanka, Muralitharan of Sri Lanka, MA Holding of West Indies, SW Tait of Australia and so on.
These magnificent records in the ICC World Cup will be remembered throughout the life of the cricket.