Australian Former Cricket Star Darrem Lehmann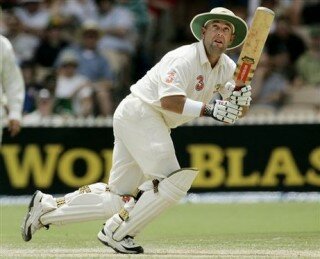 Darren Lehmann, a great cricket luminary from Australia was born on February 5, 1970, in Gawler, located in South Australia. Lehmann was an all rounder with exceptional batting and bowling skills. He scored runs for Australia whenever needed and he was always in the list of wicket takers for Australian cricket team. He made his first appearance in 1996, in ODI. The world saw him as a Test cricketer in 1988. Lehman was known for practising hard, ignoring his physical robustness and existing nutritional system. He was a left arm bowler, famous for playing against the spin. In 2004, his best figures were 6/92, in Colombo in a match played against Sri Lanka. He represented Yorkshire, from 1997 to 2006, as a successful overseas player. Lehman was a great help to Yorkshire, in 2001, towards their initial County Championship sports. He scored 5 centuries and ten fifties in test cricket whereas 4 centuries and 17 fifties on ODI format.
In Bangalore, March 1998, Lehmann played his first Test match against India, in the Third Test and scored 52 runs. His performance greatly impressed his selectors who chose him for the Test matches played in Pakistan. Lehmann made a remarkable record of 98 runs, in Rawalpindi, in the First Test match. In Peshawar, he scored 334 in the Second Test match. He was not out, but due to an injury incapable of playing in Karachi, in the final Test . Lehman achieved great success as a domestic player from 1993/94 to 2007/08. During these years he just played for South Australia and Yorkshire. He scored more than 10,500 runs in 107  first-class matches played for the state. In 2005/06, Lehmann made 37 centuries, in Adelaide, in a match versus Western Australia.  His average rose to 38.06, after taking 44 wickets. As of 2015, he is leading Australian cricket team as their coach and no wonder his experience can be seen in the current Australian team. Lehmann is going to represent his team in 2015 ICC Cricket World Cup as well.