Famous cricket player of India: Kapil Dev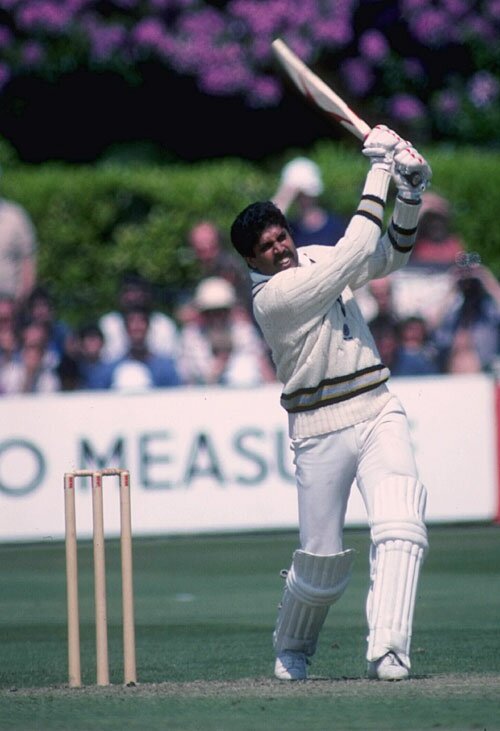 As all players in the cricketing industry, Kapil Dev (1978-1994) also commenced his career from domestic cricket in the 75th year of the 19th century.

He happens to be Indian by nationality hence the Indian cricket team.

His consistency in bowling and batting took him to the international stage where he made his debut in Faisalabad against the Pakistani cricket team in 1978; his performance was pretty below average.

However with time he gained experience and polished his skills to a great extent.

He was selected as the captain for the 1983 ICC cricket world cup and which is the only world cup the Indians won.

The victory in the pre World Cup series against West Indies was a great boost for the team.

During the world tournament, Kapil Dev performed pretty consistently and which eventually gave his side the trophy. The Indian cricket team played their final match against the West Indian cricket team and were able to win, credit being given to the strong bowling squad.

He played 225 One day internationals and scored 3783 runs in all. His highest total in an innings being 175*.

He took 253 wickets and just has a single 5 wicket take, however there are numerous 4 wicket hauls.

He was a part of the team for 3 world cups 1992 being the last one as he retired in 1994 where he played his last match against the West Indian side.

Kapil Dev is still remarked as a match winning bowler and has showed great excellence in his game throughout his career.
Although now India has another world cup winning captain in M. S. Dhoni, it can be very easily said that beating the charisma of  Kapil Dev is still a difficult job. Not only he was a great fast bowler, his ability as an all rounder was what helped India win. Kapil Dev led the team from the front and won many matches for India single handed.