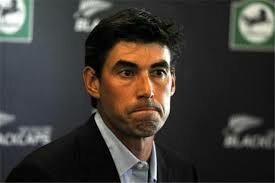 All the Cricket playing nations across the World are sensing the enthusiasm, excitement and thrill in the air. Less than a month is left for Cricket World Cup carnival to start. There are various apps that are designed just for the upcoming World Cup. There are various records that will be interesting to talk about here.
Most number of runs in career
Legends of Cricket have set slew of records during the tournament which is matchless and should be applauded over and again. None other than Indian Little Master Sachin Tendulkar owns the record of most number of matches totaling to 200. In these 200 one day International Tendulkar scored 15921 runs with the average of 53.78. Tendulkar has hit total 51 centuries in these matches. Sachin Tendulkar has achieved this milestone in his career that started from 1989 and last till 2013
Second in the line stands Ricky Ponting of Australia with total of 168 matches scoring 13378 runs with the average of 51.85. Ponting has made these incredible runs in his career lifeline of 1995-2012.
SR Waugh of Australia has played total of 168 matches and scored 10927 with the average of 51.06 in his career that started in 1985 and lasted till 2004.
There are various other great players who have created the record of maximum runs in One Day International such as JH Kallis, Rahul Dravid, S Chanderpaul, AR Border, DPMD Jayawardene, MV Boucher, SK Warne and so on.
Most number of matches as Captain
Captains are responsible for their teams and it is often said that when a team loses then the blame is on Captain and when the team wins, captain gives whole credit to its team. It becomes pertinent to recall the incredible performances and records of those mighty captains who took their teams to new heights.
Amongst the Captains who scored maximum in One day International, Ricky Ponting stands on the top spot with total of 230 matches, winning 165 of them and losing 51. Two of the total matches were tied.
SP Fleming of New Zealand stands on the second spot with total 218 matches and won 98 of them. Fleming lost 106 matches in his career as a captain.
A Ranatunga of Sri Lanka who has also represented Sri Lanka in Cricket World Cup takes the third spot, playing total of 193 matches, winning 89 and losing 106.
Other successful captains that have set the records in One Day International as well as Cricket World Cup are Australian legend AR Border, Indian former cricketer M Azzaharuddin, MS Dhoni, GC Smith among others. Australian cricket maestro AR Border played total 178 matches, winning 107 and losing 67. M Azzaharduddin of India played 174 matches out of which he won 90 matches and lost 76 with 2 ending in tie. Indian super captain MS Dhoni played total of 169 matches till date out of which he has won 93 matches and lost 61. Other captains like GC Smith, Sourav Ganguly, Imran Khan have also played various matches, winning most and losing some.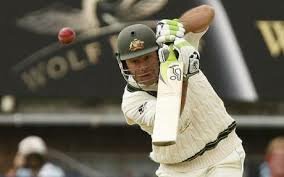 After every four years the ICC Cricket World Cup arrives with all the excitement and fun under its hood. The defending champions put all their efforts to reclaim their World Cup and the challengers leave no stone unturned to clinch away the title. Cricket World cup was organised for the first time in England in the year 1975 and since then number of new teams have joined the tournament. Every season, some new records are made and there are some invincible record holders in almost every field of cricket. There is record Run Scorers, Players with Bowling records, cricketers with highest number of Wickets and so on. It is said that in Cricket 'Catches Win Matches' and therefore it becomes pertinent to take a look on the superstars who made records in most number of catches.
Most number of catches
It is interesting to take a look on some of the best records till date and record for most number of catches (excluding Wicketkeeper) is one of them. Australian cricket star Ricky Ponting holds the record of most number of catches. Ricky Ponting has played total of 46 matches in World Cup and in these matches he has taken 28 Catches which is a World Record. Next to Ponting, stands Sri Lankan maestro Sanath Jayasuriya who has played total of 38 matches and taken 18 catches which is distant far from Ponting's record.
DJG Sammy of West Indies holds the record of most catches in an innings. In the year 2010, during West Indies Vs Ireland Sammy took startling 4 catches in the Providence ground. Bret Lee holds the second spot with 3 catches against Sri Lanka in the year 2007.
NJ Astle holds the record of most number of catches in a series. In 1999, he played total of nine matches and 9 innings taking 6 catches in total. Second in line is CL Cairns who holds the record of 5 catches in 5 matches and 5 innings.
Run Scorers Records
Apart from Catches there are various other records. Amongst the top run scorers, Sachin Tedulkar of India holds the record of most number of runs. He has made smashing 2278 runs in 45 matches with the average of 56.95. Second amongst the run scorers is Ricky Ponting with 1743 matches in 46 matches.
Bowling Records
In the ICC Cricket World Cup, best bowling record also exists and Australian superstar Glenn McGrath takes the first spot in the best bowling category taking 7 wickets in 7 overs and just giving 15 runs. McGrath holds the second position as well where in 11 matches he took 26 wicket. Australian legen Denis Lillee holds the third spot with 25 wickets in 14 matches. Others names that are worth mentioning include J Garner, WP Vaas of Sri Lanka, Muralitharan of Sri Lanka, MA Holding of West Indies, SW Tait of Australia and so on.